A GRIMETHORPE man who is registered blind is set to take part in his first charity boxing match in memory of his late grandad.
Thomas Seres, 23, has had more than 60 operations since he was born with congenital glaucoma - a rare disease which affects eyesight.
But he's not let it stop him chase his dreams, and next month he's set to fight in a charity boxing match at the Metrodome to raise funds for Cancer Research.
His mum, Kelly Seres, told the Chronicle: "From when he was born we thought that something was wrong.
"He had his first operation at two weeks old and since then he's had more than 60 and he has little vision.
"He's been going to The Combat Academy in Barugh Green for a few months and he's always wanted to take part in an event.
"We lost his grandad to stomach cancer around three or four years ago and he was very close to him.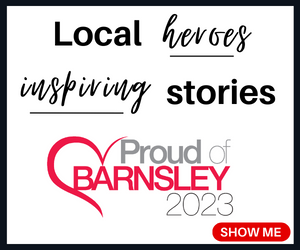 "We had to wait for approval but we found out this week that he'd be able to fight - I'm so proud of him.
"He's just hoping to raise as much money as possible."
The fight will take place at the Metrodome on March 25.