POLICE in Barnsley logged a record high number of sexual offences last year, new figures have revealed.
Office for National Statistics figures show South Yorkshire Police recorded 747 sexual offences in Barnsley in the year to September - up from 651 during the previous 12 months and the highest since equivalent records began in the year to September 2007.
It follows a trend across England and Wales, as police forces logged a record 199,021 sex crimes in the year to September, up 17 per cent on the 12 months before.
It was also up 22 per cent compared with the year ending March 2020, prior to the coronavirus pandemic - crime levels were greatly reduced during the lockdown periods.
Of these, 70,633 were rapes - a 20 per cent increase from the 59,104 recorded in the 12 months to March 2020.
Diana Fawcett, chief executive of Victim Support, said: "This huge rise in recorded sexual offences comes as the percentage of cases seeing justice has plummeted to an abysmal new low.
"Charges for rape and sexual offences have been falling sharply for the past six years - the system is in crisis.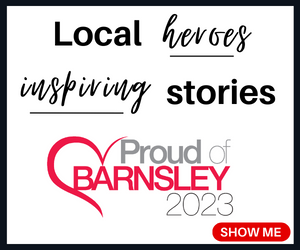 "We are on a path to destroying victims' faith in the criminal justice system all together.
"Police and the CPS have a duty to survivors who have experienced life-changing trauma - they must do better and start delivering justice."
The ONS urged 'caution' when interpreting the data on sexual offences, which could be affected by a 'number of factors' including improvements in how police record crime as well as victims being more willing to come forward and report incidents in light of high-profile cases and campaigns.
Meghan Elkin, from the ONS, said police-recorded crime figures are a 'better indicator of police activity', rather than a reliable insight into crime trends.
The crime survey for England and Wales estimates 9.1 million offences were committed in the year to September - down 10 per cent on the 10.2 million committed in the year to March 2020, the last full year before the pandemic.
Police recorded figures, which only include the crimes logged by the police, show 5.5 million crimes, excluding fraud, were recorded in the year to September - 13 per cent up on the 4.9 million logged the year before.
Meanwhile, figures obtained by the Chronicle show a total of 30,297 crimes were reported in the town between January and November last year, though figures for December are not yet available.
Barnsley's North East ward saw around a third of those incidents, with a total of 10,077 incidents reported in that area.
It's been a hotspot for crimes such as antisocial behaviour in the past year, with bus companies pulling certain routes after dark due to an increased risk.
Barnsley's District Commander, Chief Superintendent Simon Wanless, told the Chronicle: "Across the Barnsley district, South Yorkshire as a whole and indeed nationally, there has been an upward trend in statistics around recorded sexual offences.
"Here in South Yorkshire, we believe this is testament to the significant efforts of the force in promoting our Violence Against Women and Girls (VAWG) 'No More' campaign and making victims feel safe and supported in coming forward to make a report.
"We want our communities to call out sexual harassment and challenge unwanted behaviours, and to be an ally to women and girls in Barnsley so they feel safe
"It's important to remember that behind every statistic is a victim or survivor of sexual offending, who may have suffered horrific and traumatic abuse.
"Those victims have shown incredible courage and strength of character in making their report, placing their trust in our officers and staff here in Barnsley who are absolutely committed to supporting victims of sexual offences and investigating these awful crimes."