TWO Barnsley men did a 24-hour live podcast last weekend in a bid to raise vital funds for a local charity.
Dan Nestor and Andy Kitchen took part in a live podcast to raise money for Barnsley Hospital Charity last Saturday.
Their podcast, Fine and Dandy, consists of the pair rating beers and interviewing guests.
Dan spent the first part of his life in intensive care at Barnsley Hospital after being born with the umbilical cord wrapped around his neck, so he now wants to raise as much money as possible for the charity, with the funds going specifically to the neonatal baby unit.
He will also be climbing Mount Kilimanjaro in March and is asking for donations towards this.
Dan told the Chronicle: "This is a once-in-a-lifetime adventure which I'm very fortunate and grateful for and the cost of this trip has been covered by my employer, therefore I'd like to do my bit and raise as much money as I can for a very deserving charity."
Owner of Dolly's Desserts, Charlie Smark, and a famous radio DJ, Stephanie Hirst, both featured on the podcast alongside Barnsley Football Club who donated a signed away shirt for the pair to raffle off.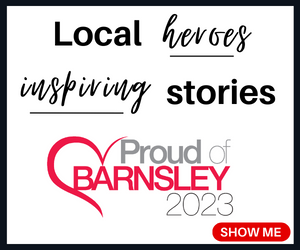 "I want to repay the favour to help future babies in need.
"My sister is pregnant and expecting her first child - making this cause extra worthy," Dan added.
So far, Dan and Andy have managed to raise £1,670, surpassing their target of £1,000.