BARNSLEY head coach Michael Duff believes the club may put in a complaint following another baffling referee decision at Portsmouth on Saturday.
The Reds left it late to bring back a point from the south coast on Saturday, with January recruit Bobby Thomas bagging his second in as many games.
Duff said he's happy with the point.
"I thought we definitely deserved at least a point," he said.
"I thought at half-time that we should have been winning the game again.
"We've hit the crossbar, had a one-on-one, we hit the bar and Colely's had a good chance.
"We weren't quite as fluid second half.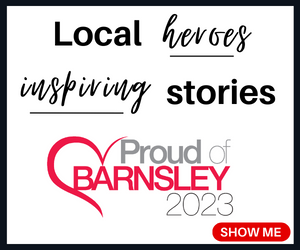 "They scored a good goal, we scored a good goal and the referee disallowed it.
"We scored at the end.
"We showed really good spirit and I'm proud of that.
"It's a good point.
"If you look at the week we've had with Oxford away and Portsmouth away and you've got four points, you'd have taken that all day.
"You've got to remember we've been on the road a long time and it's tough."
Devante Cole's goal was ruled out midway through the second half - and Duff says the club could put in a complaint due to the refereeing decisions.
"I'm sick of talking about referees at the minute, it's every minute," he said.
"I think the club's actually going to put something [a complaint] in because it's every game at the minute.
"He's played advantage and once the ball's left his foot he blows his whistle.
"He's not done it on purpose, he doesn't have an agenda.
"But the big, big decisions like that go against us."
The draw left the Reds sixth, three points above Peterborough in seventh.
"We're not bothered about anyone else, we're not looking up and not looking down.
"It's just about winning as many points as you can.
"It's a boring answer, but I said it before the first pre-season game.
"I'd rather not talk about where we're going to finish or expectations, it's about winning the next half."