AN NHS bus stopped off in Barnsley town centre to encourage locals to seek medical advice if they notice any changes in their body.
The 'Bus-ting Cancer Tour' service visited Barnsley Markets with the aim of tackling the barriers to people seeking help for cancer symptoms - including the fear of a cancer diagnosis - as well as encouraging awareness of bodily changes that could be a sign of cancer.
Dedicated staff were on hand to help make passers-by aware of common cancer signs and symptoms, the importance of earlier diagnosis, and where they can go for support or further advice.
As highlighted on the bus, 65 out of 78 passengers on the bus would survive cancer if caught at the earliest stage.
Chief executive of Barnsley Council, Sarah Norman, who attended Wednesday's event, discovered a lump in her breast in the summer of 2021 when she was laying in the bath on holiday.
"I noticed a lump in one of my breasts when I was on holiday - I hadn't noticed it before," Sarah told the Chronicle.
"As soon as I returned home, I booked an appointment to see my GP and was offered a face-to-face appointment within a couple of days.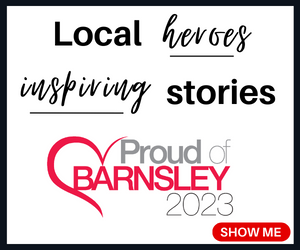 "I was surprised about it because it was during the middle of the Covid-19 pandemic and most appointments were over the phone.
"Staff at the Penistone surgery where I was seen were really efficient and they did a great job in reassuring me.
"I went for an examination and a mammogram and was then referred to the breast clinic.
"Within ten days of the referral being made, I was seen at the clinic where they confirmed I had early-stage breast cancer.
"Within three weeks, the lump in my breast was removed and once I'd healed from the operation, I began radiotherapy.
"I'd say I was more scared before I got the diagnosis - I was initially quite scared when I noticed the lump and was awaiting my GP appointment.
"When I found out that's what I had, I felt slightly relieved because I'd been fortunate enough to catch it as early as I did - which is why it's so important for women to regularly check their breasts and arrange a consultation with their GP as soon as they notice a change, no matter how small.
"Catching it early made all the difference - it could have been a different story if I hadn't acted as quickly as I did."