AN ever-smiling youngster who died of terminal cancer will see his legacy continued by his family after he raised more than £100,000 for charities close to his heart during his gruelling treatment.
Oliver Howe, eight, was first diagnosed with cancer in September 2020 and, despite everything, always had a smile on his face.
After ringing the cancer treatment bell in 2021, the disease devastatingly returned later that year and he died last Wednesday.
His dad, 40-year-old David from Gawber, told the Chronicle: "It was awful when he was diagnosed in 2020.
"He had major surgery which removed a lot of his brain tumour.
"He then had two months of radiotherapy and then six months of intense chemotherapy where he stayed at Sheffield Children's Hospital.
"He finally rang the bell in July 2021 and was doing really well.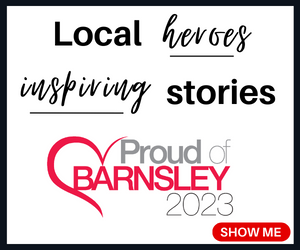 "But in June last year he had a relapse and that's when we were told that his cancer was terminal.
"We didn't know long he had left but he was such a fighter."
Oliver died on February 1 and David says the family, including wife Laura, want to continue his legacy and raise as much money as they can for charities close to their heart.
"The family is just devastated," he said.
"We're just thankful for Oliver.
"His legacy is all about how much money he's raised.
"In his name he's raised around £100,000 for Sheffield Children's Hospital.
"Morrison's, where I work, have done so much - they've been so supportive.
"We never thought that we'd raise this much when we started."
Despite everything Oliver had to cruelly face as a youngster, David says a smile never left his son's face - and that's how he'll be remembered.
"He was such a fighter," he added.
"The amount of time where we thought 'this is it' and he just bounced back.
"He was known as a super hero - and he loved that.
"He met with celebrities like Jon Richardson and Dan Walker.
"Every single day he always has a smile on his face.
"Even during his treatment, everyone knew that he was going to be smiling.
"It was just contagious.
"He was such a polite boy and we're so proud of him."
David was nominated for a Proud of Barnsley award last year for the family's fundraising efforts, which included a walk from Barnsley to Sheffield Children's Hospital and back.
As part of their fundraising mission to say thank you, Oliver was invited to the snowflake's switch-on - a campaign which brings people together with a shared goal to build a better future for the staff, patients and their families at the hospital.
In return for pledging to raise funds, each person sees their snowflake sparkle on the sites, with an attached name tag recognising their contribution to the initiative.
Last year, Oliver had three snow flakes in place across the region - two at the hospital on in the Alhambra Centre.
David wants his legacy to be remembered for all the right reasons.
"His legacy was always about thinking of others," he said.
"That's what we want to continue.
"He didn't lose his battle with cancer - he was our fighter."
Oliver's funeral will take place at Buckley Methodist Church at 11am on February 23, followed by a service at Barnsley Crematorium in Ardsley at 12.10pm.
"If people would like to wear a little bit of either purple or green that would be lovely," David added.
"I want to say thank you for all the love, cards and flowers we have been receiving - they mean so much at such a hard time.
"Oliver loved flowers and plants but he loved helping others more.
"So we would rather have donations in lieu of flowers and this will be split between the two charities very close to our hearts - PACT Sheffield and Sheffield Children's Hospital."