MEMBERS of Penistone Cricket Club are hoping to raise £10,000 to fund a new pavilion.
Commercial manager and volunteer at the club, Michaela Burton, set up a crowdfunder on Monday in a bid to raise vital funds to replace their 55-year-old pavilion.
The cricket club, based on Queens Street, offers a variety of sessions for all age groups, and is run by volunteers.
Michaela told the Chronicle: "Unfortunately the pavilion is crumbling - we are unable to host social events because the pavilion doesn't have heating or any insulation so everyone would be freezing.
"Our previous fundraisers have been massively successful so I am confident we'll raise the funds.
"Our ever increasing number of players and families mean that our tired pavilion is no longer fit for purpose.
"We really want to provide a pavilion that allows a much larger function room to fit everyone in for cricket matches, social events, meetings and for wider sports use.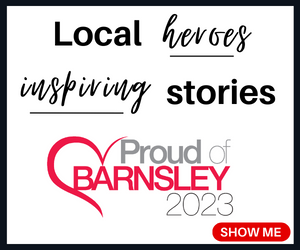 "Before the start of last season, we discovered dry rot and had to replace the whole of the pavilion floor - which isn't what you want four weeks before the start of the new season.
"We've had to replace the showers and the changing rooms are in a terrible state and are very small.
"We are very proud to have managed to fundraise through the club holding social events, BBQ's, race nights and fun days, and have raised about a quarter of the total amount we require to have the new pavilion we dream about."