BARNSLEY chief executive Khaled El-Ahmad remains confident the Reds will agree a new lease with Barnsley Council before the end of this season, while he believes a good atmosphere at Oakwell will earn the team several extra points in their promotion run-in.
El-Ahmad said in October that he was confident of reaching an agreement with the council over a new, longer lease at Oakwell by the end of this season.
This week he said: "I still hope it can be this season. We are having positive talks.
"We have five years left on the lease. The council attended a fan forum last week, I speak to them regularly and, as far as I know, it's the best it's been for a long time.
"The council have been very supportive and positive, it is heading in the right direction."
Barnsley are currently averaging 10,270 fans at home games this season – the eighth most in League One.
El-Ahmad said: "I would hope the numbers and the noise will rise if we stay in this position for the rest of the season. Maybe I am different but I think you should be cheering and coming to the game regardless of results because of the love you have for the club.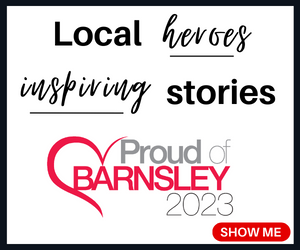 "A lot of people still do that because, after relegation, we had one of the best years in League One for season ticket sales. It shows the backing is there."
On trying to rebuild the relationship with the fans after relegation, El-Ahmad said: "It's been a journey.
"It started internally to get everyone on board with my vision of the club. We have a board who really want to be part of it now and slowly but surely it is happening with fans as well. It will take some time but we want to bring everyone with us on that journey."
Head coach Michael Duff asked for a better atmosphere for Saturday's game against Cambridge and fans have been praised for their support of the Reds' ten men in a 2-0 win.
El-Ahmad watched the game from one of the stands with board member and part-owner Julie Anne Quay.
"It was exciting. You get caught in the atmosphere. I found myself taking off my jacket, standing up and dancing and jumping. I did it last season against Fulham and I want to do it again.
"I want to experience what the supporters are going through, we want the fans to see the efforts we are making, and I also wanted a fun experience.
"I get jealous watching the fans jump and dance about."
Barnsley were charged several times last year for the behaviour of their fans, including chants against a female member of Bristol Rovers' staff in August which earned a £30,000 fine.
El-Ahmad said: "It has a clear effect on us in the transfer window but also I don't think any person, especially not someone who supports Barnsley, should behave that way. I know it's not every fan but I would ask every other fan to stand up against this."