We were delighted to welcome everyone, as well as welcome back some familiar faces from across the borough to celebrate the achievements of our amazing finalists.
Here are our 2022 Proud of Barnsley Award winners...
YOUNG SUPERSTAR - JOSHUA SANDERS: What a remarkably positive young man Joshua is turning into. He refuses to be beaten by anything and the way he is just getting on with his life is a real inspiration to everyone…
We're sure he'll succeed at whatever he sets his mind to. His parents should be incredibly proud of him…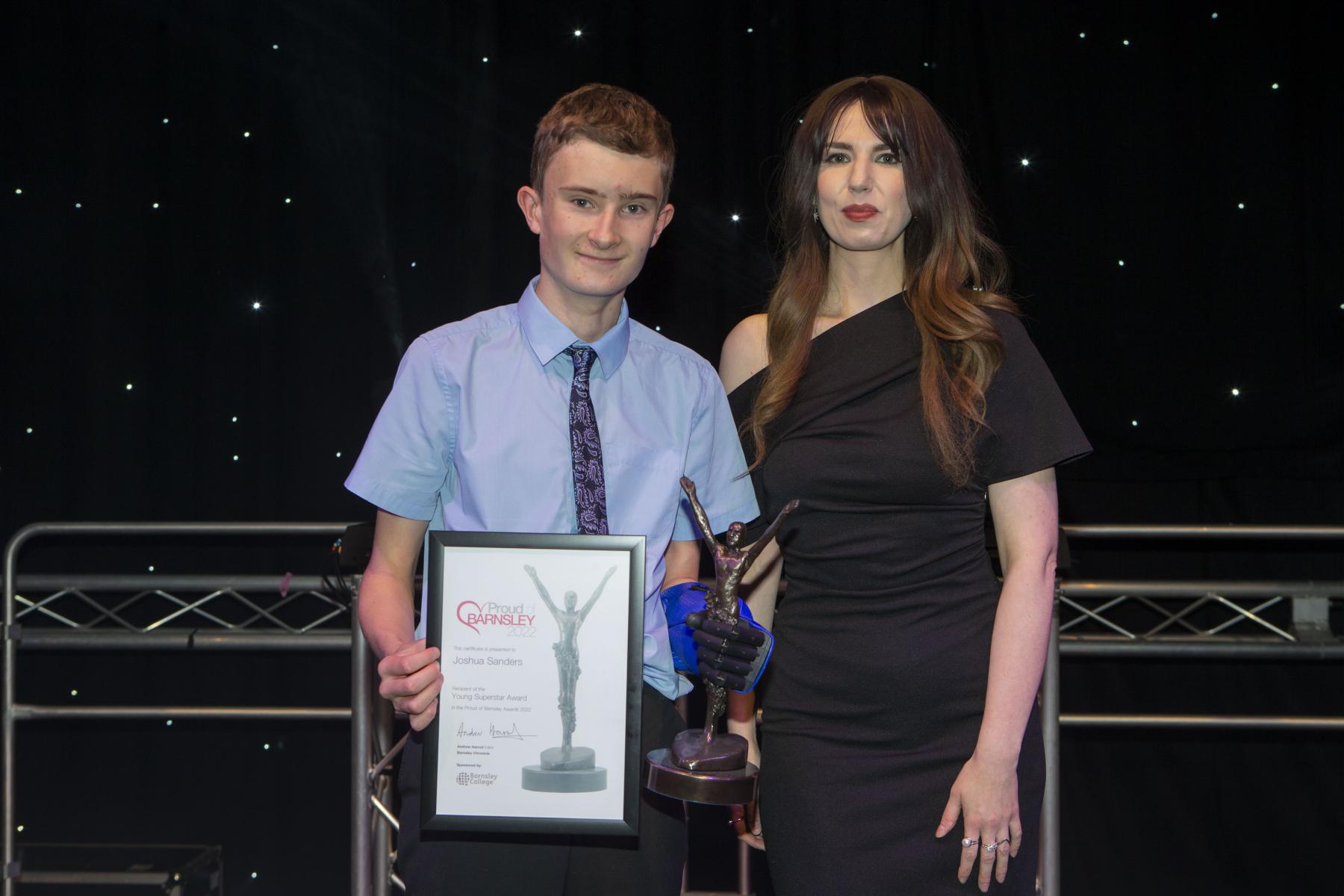 This category was sponsored by Barnsley College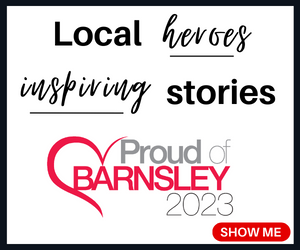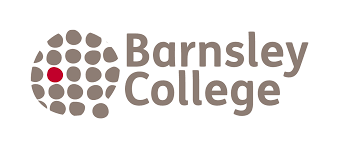 SCHOOL OF THE YEAR - MILEFIELD PRIMARY SCHOOL: The judges were delighted to see such a turnaround in the fortunes of Milefield in the last few years - and it is obvious that to achieve this, everyone - school staff, pupils and teachers - has embraced the changes…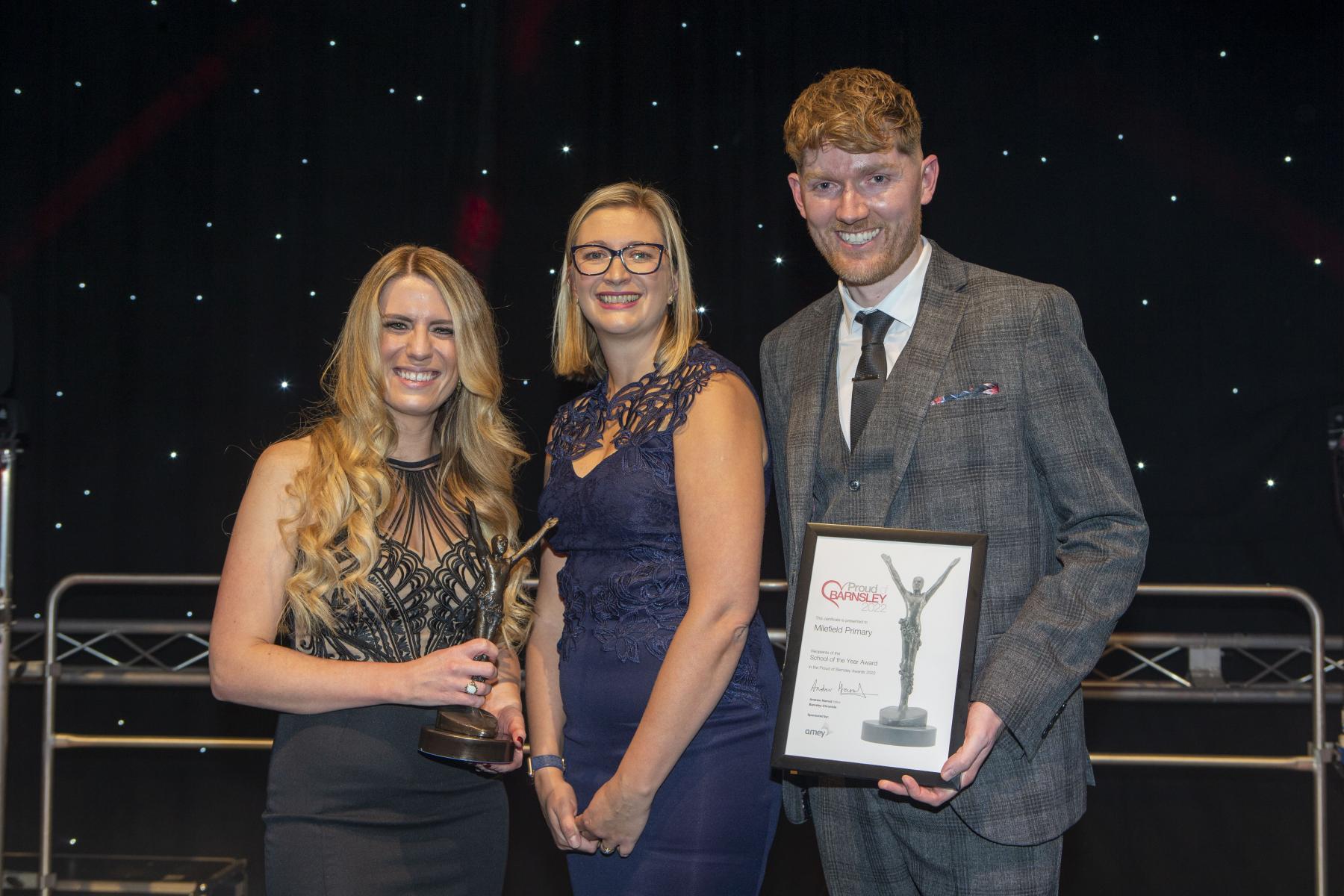 This category was sponsored by Amey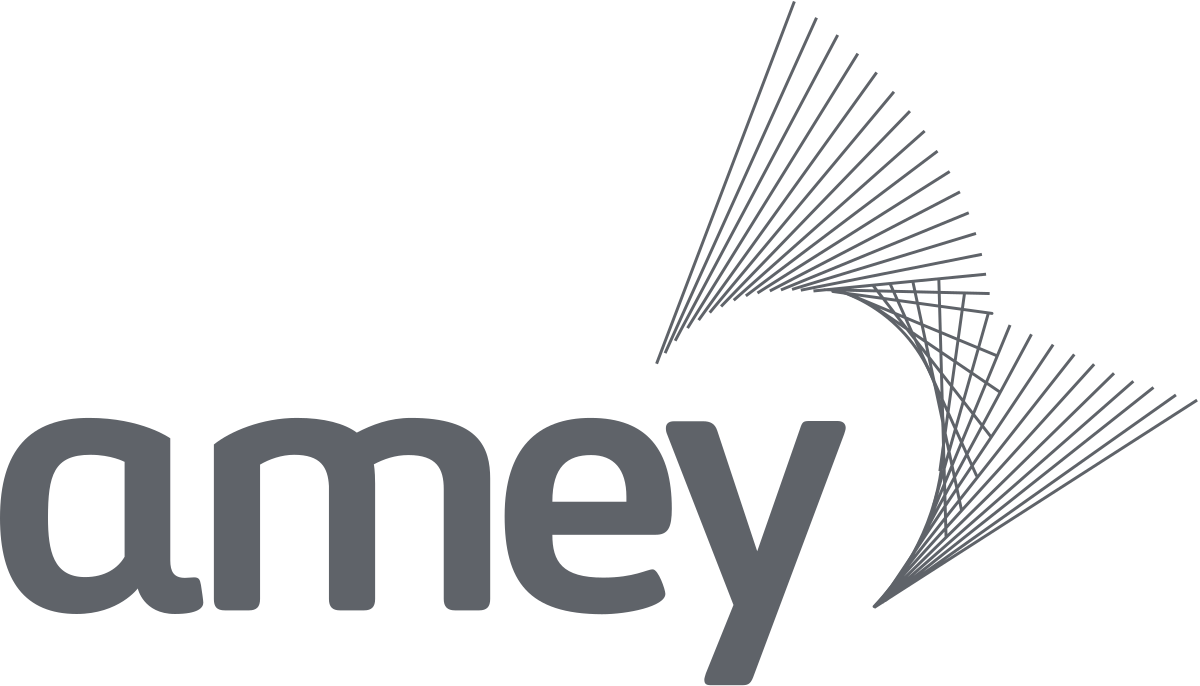 CARER OF THE YEAR - MARTINE BRADLEY: Martine's selflessness in taking on the care of her nephew was a real heart-warming story that has touched everyone who has heard it.
The nomination from Brynn was incredibly moving and tipped the balance in this very difficult category…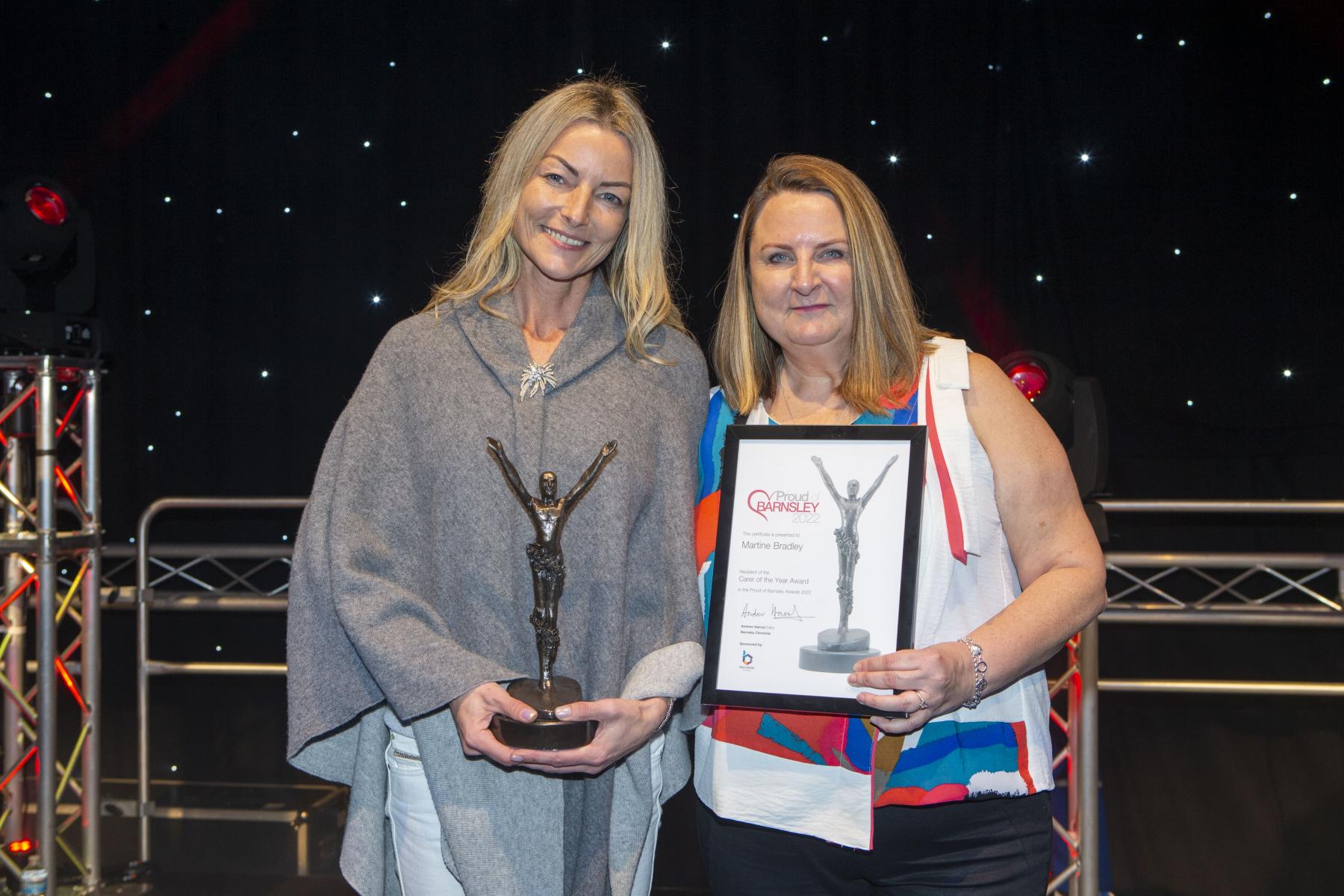 This category was sponsored by Bernslai Homes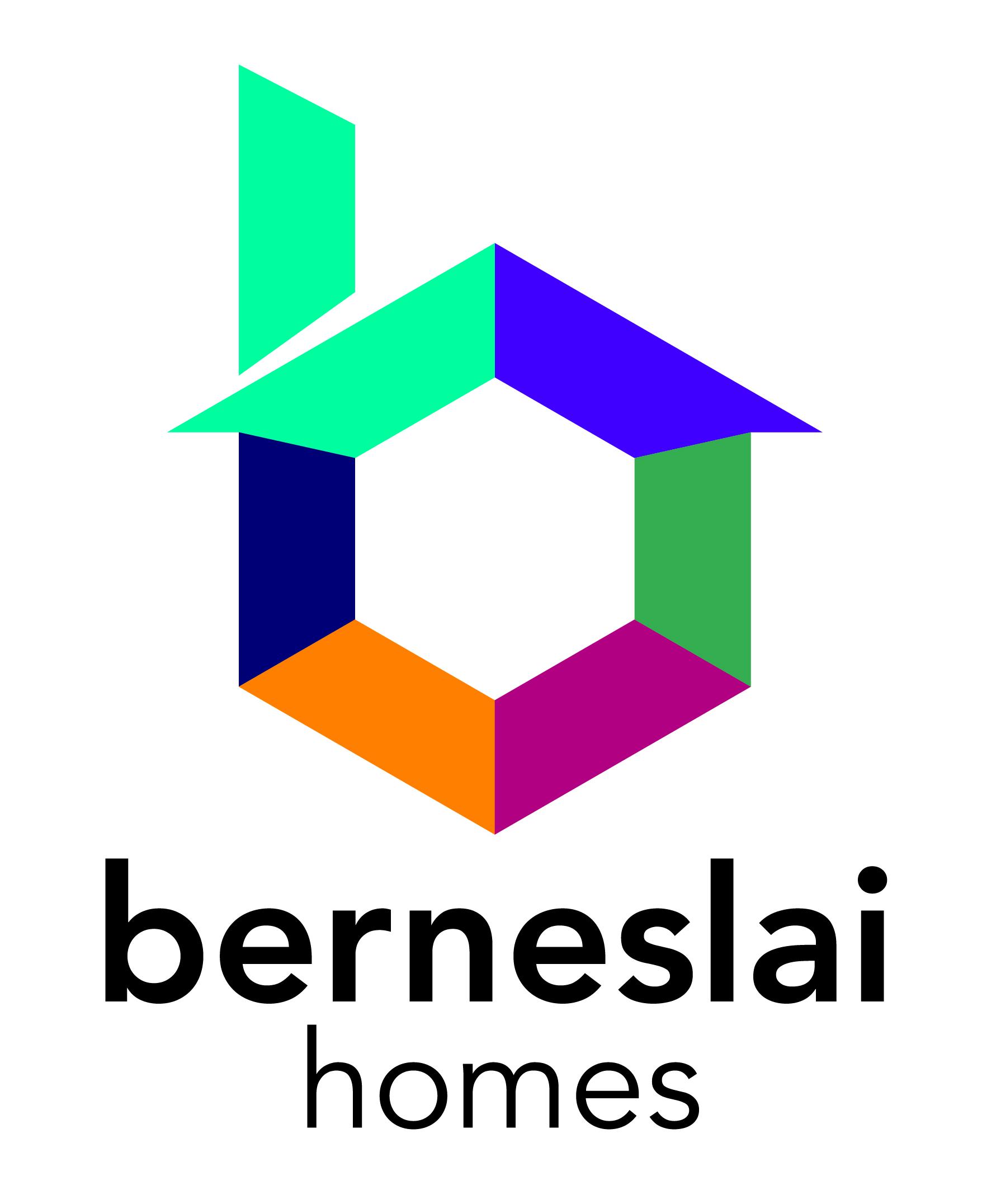 CHARITY FUNDRAISING TEAM - AMY EGLEY AND DONNA MERRILLS OF GXO LOGISTICS: What swayed the judges towards Amy and Donna was the sheer number of charities and good causes that the pair have helped - this was typified by the number of nominations they actually received. More than 20 people got in touch with the Chronicle to thank them for their efforts - and that speaks volumes…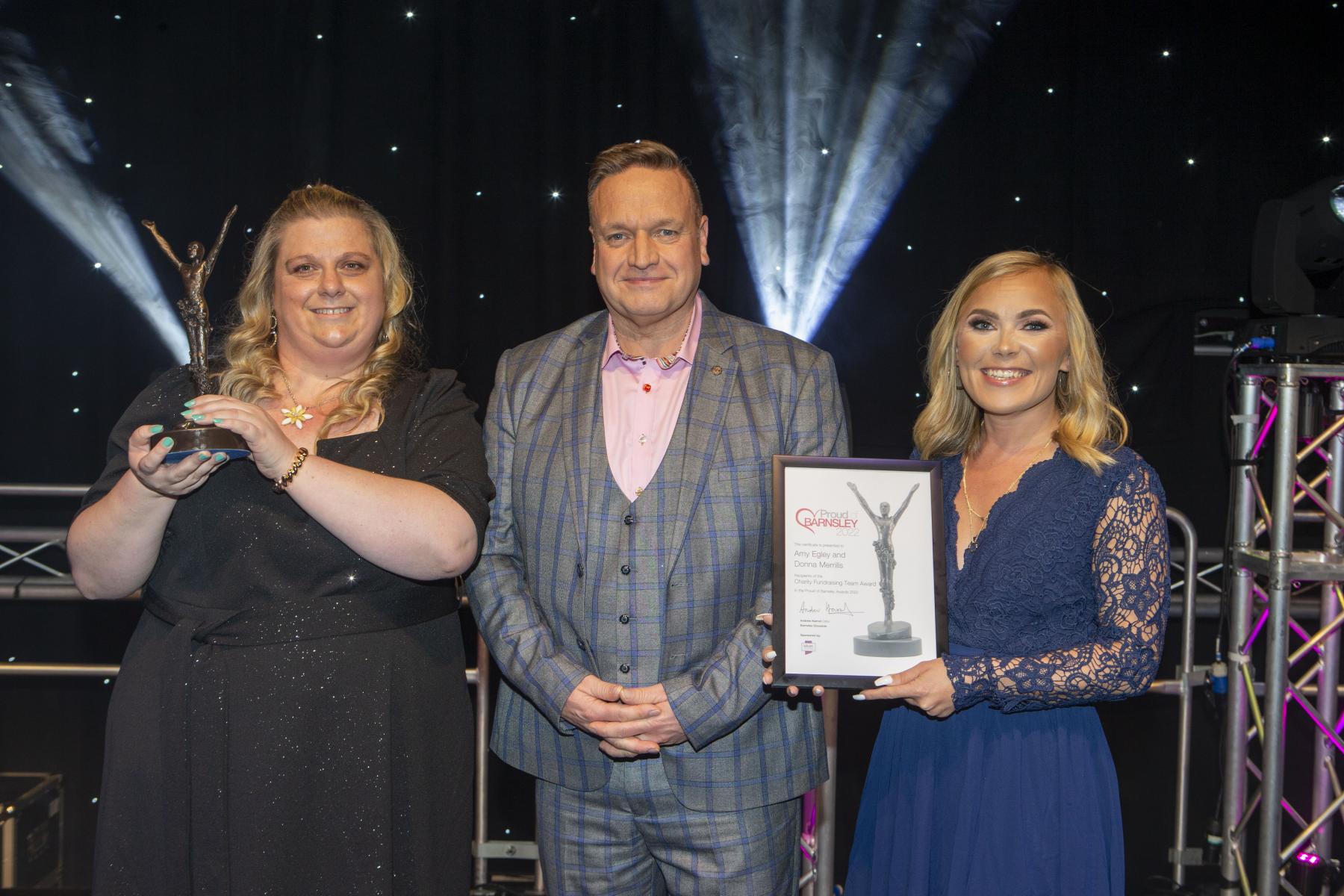 This category was sponsored by Whites Bakery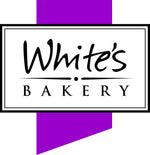 CHILDREN'S CHAMPION - JOE RACE OF BARNSLEY TABLE TENNIS CLUB: Joe has taken on the mantle of running Barnsley Table Tennis Club with great gusto and enthusiasm. It is obvious from the nominations that he and the team here are working wonders with young people - building their confidence and getting them active…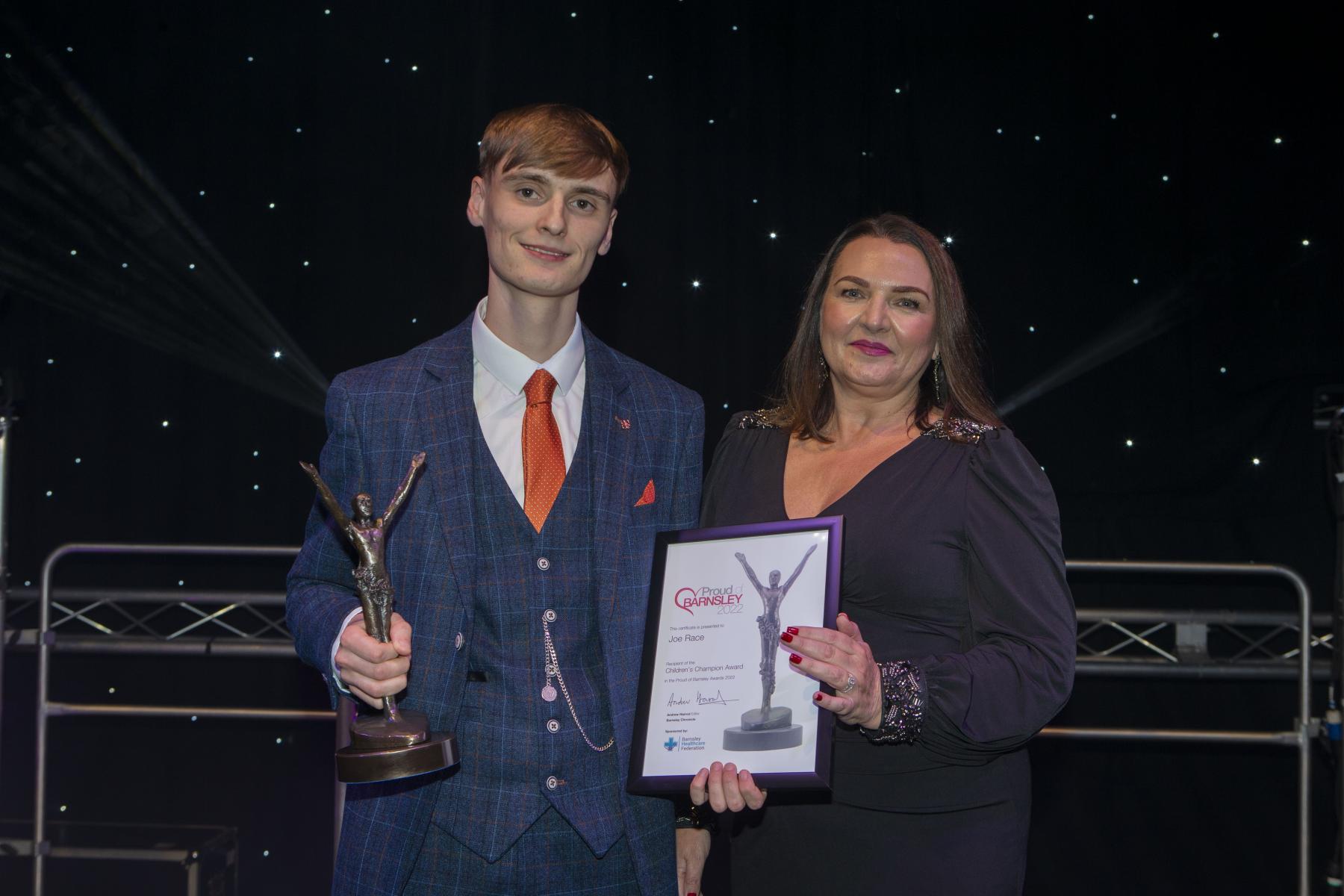 This category was sponsored by Healthcare Federation

TRIUMPH OVER ADVERSITY - ALL THREE FINALISTS - Mark Younger, Family of Honey Cook and family of Hannah Wilson: How could you possibly pick a winner from those three stories?
And that is exactly what the judges unanimously agreed – and so, for the first time in the history of Proud of Barnsley, we don't just have one winner in this category - we have three…
The way in which all three finalists are dealing with their immense personal challenges was nothing short of inspirational.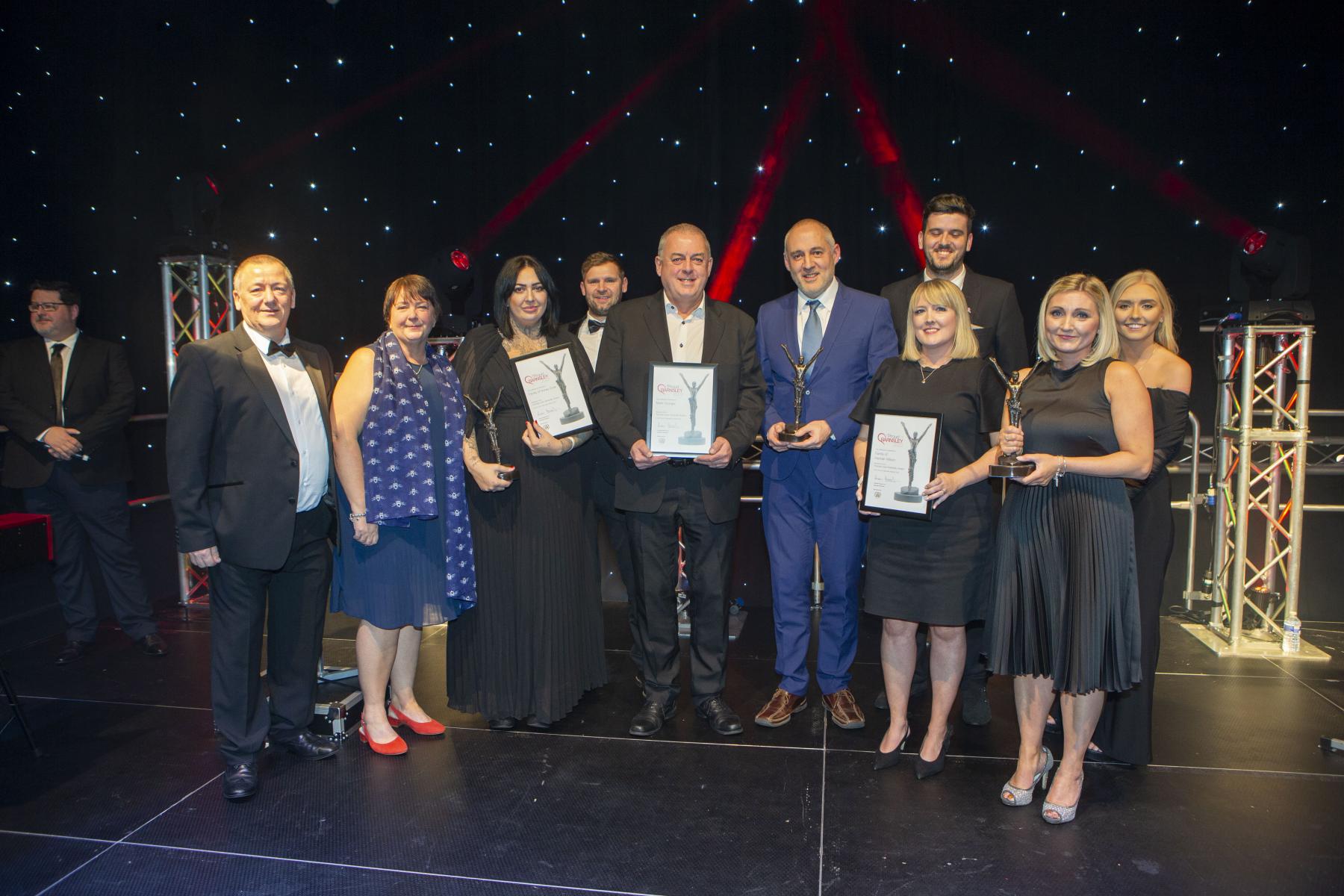 This category was sponsored by Barnsley Football Club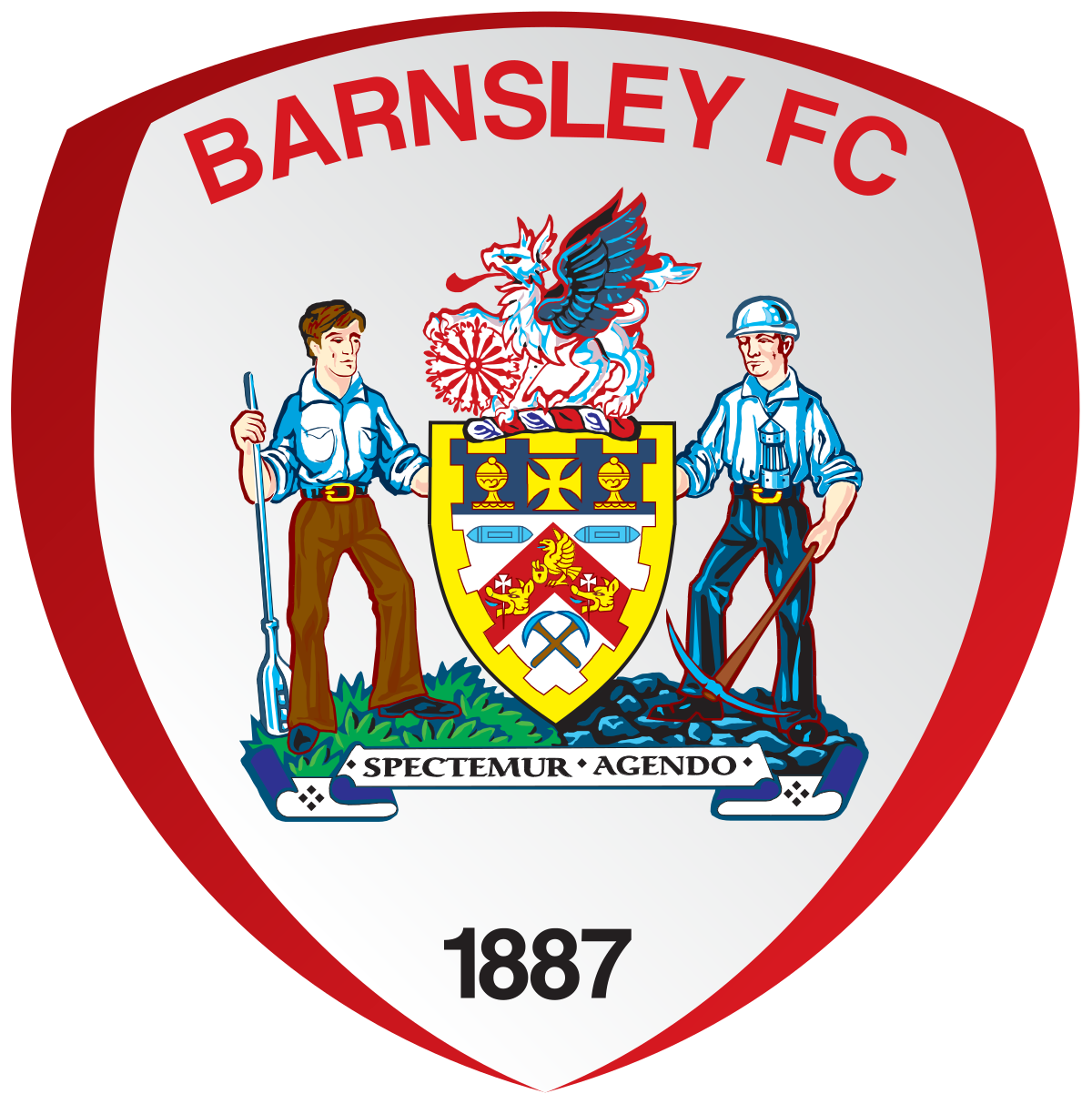 SPORTING ACHIEVEMENT - JOE FERGUSON: Any other year, any one of these contenders could have won this award. Four very different achievements were showcased here but judges were very impressed by Joe's incredible determination to really achieve success and they believe he has a great sporting future ahead of him…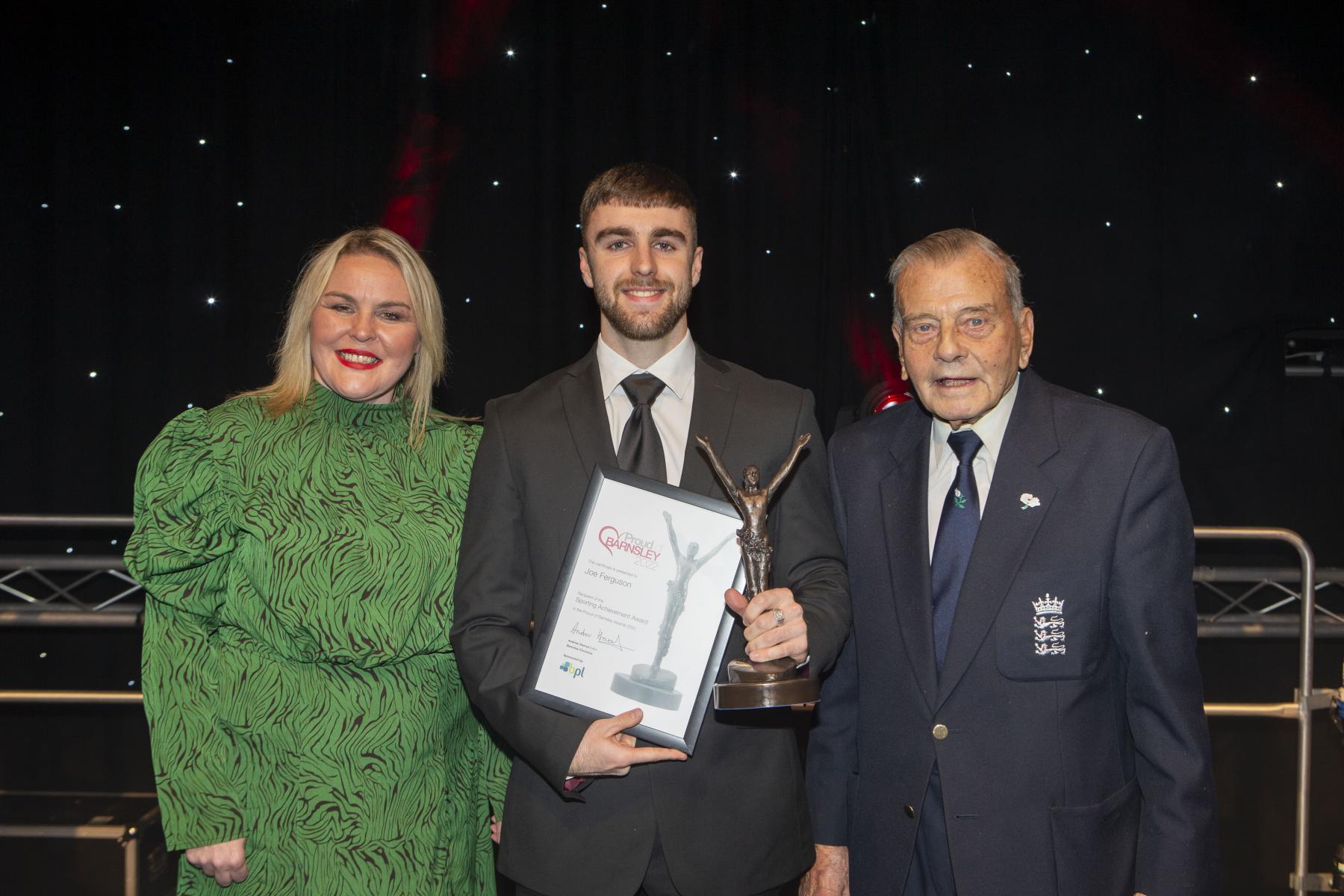 This category was sponsored by Barnsley Premier Leisure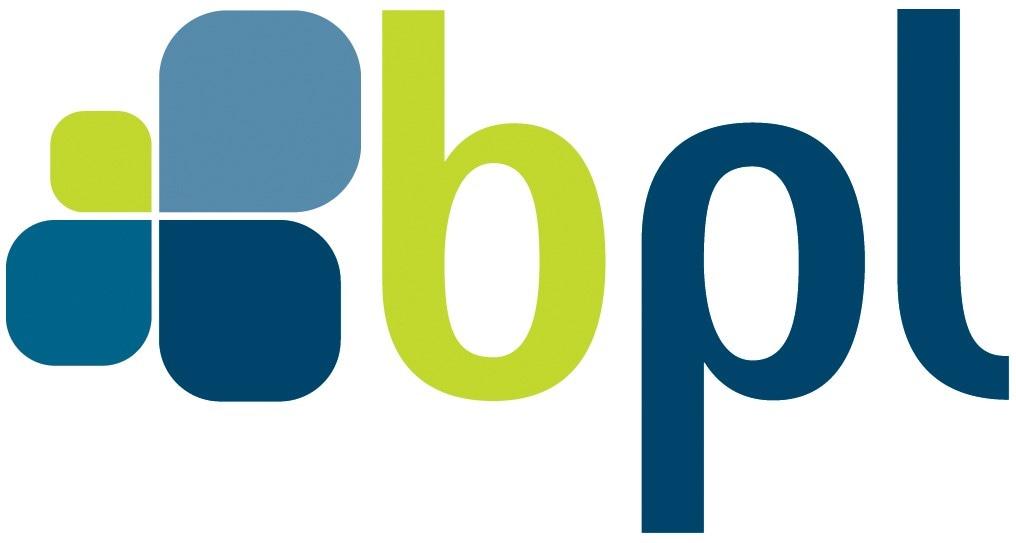 LOVE WHERE YOU LIVE - ANNE GRAHAM: There was so much more to Anne's story than just going out picking up litter - which she has done despite her age and her own mobility issues.
She typified what this award should be all about. Anne has a real pride in her neighbourhood and truly loves where she lives - and makes sure everyone knows that…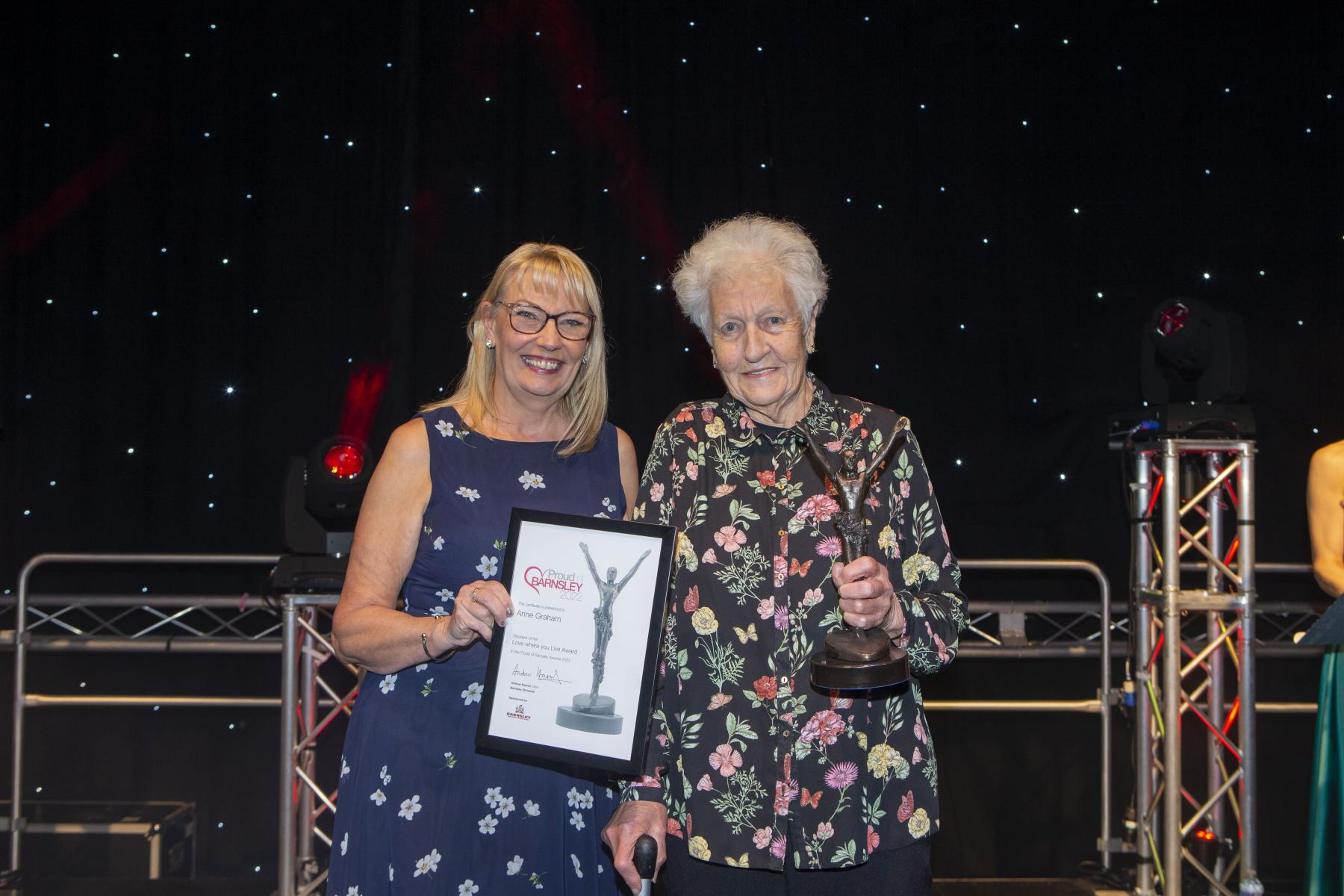 This category was sponsored by Barnsley Council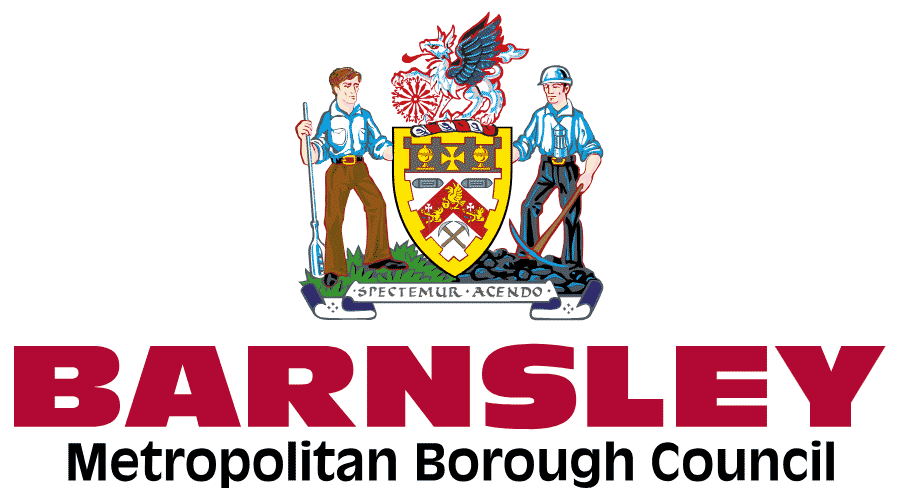 GREEN HERO - MAPPLEWELL AND STAINCROSS COMMUNITY FRIDGE: What particularly appealed to the judges about the community fridge project is the way that the council and ordinary members of the public have worked together on something that ticks so many boxes…
Saving food from going to waste is just the start and we felt the Community Fridge idea has real potential to be rolled out across the borough, benefiting thousands and thousands of residents.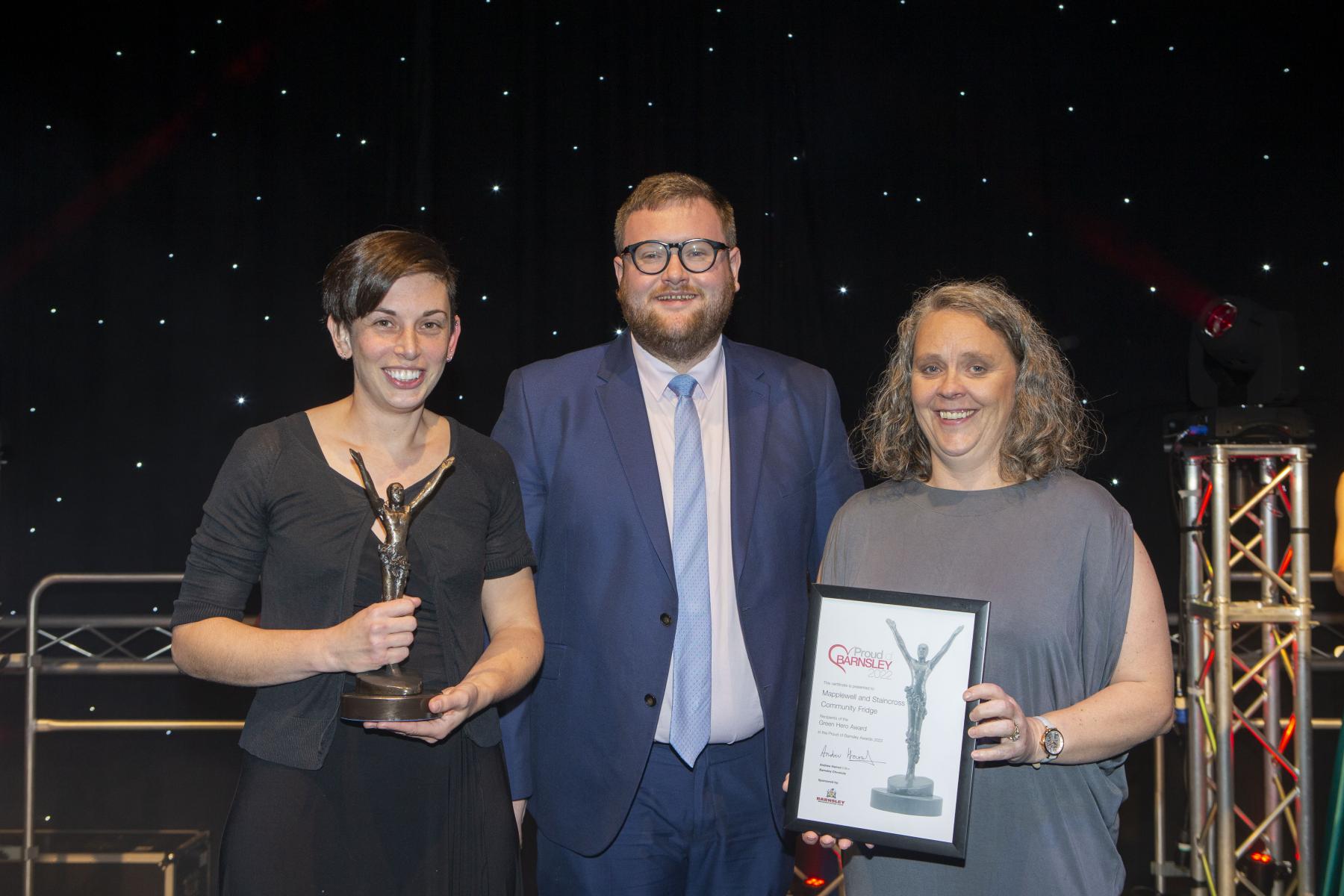 GREEN HERO - MAPPLEWELL AND STAINCROSS COMMUNITY FRIDGE
This category was sponsored by Barnsley Metropolitan Borough Council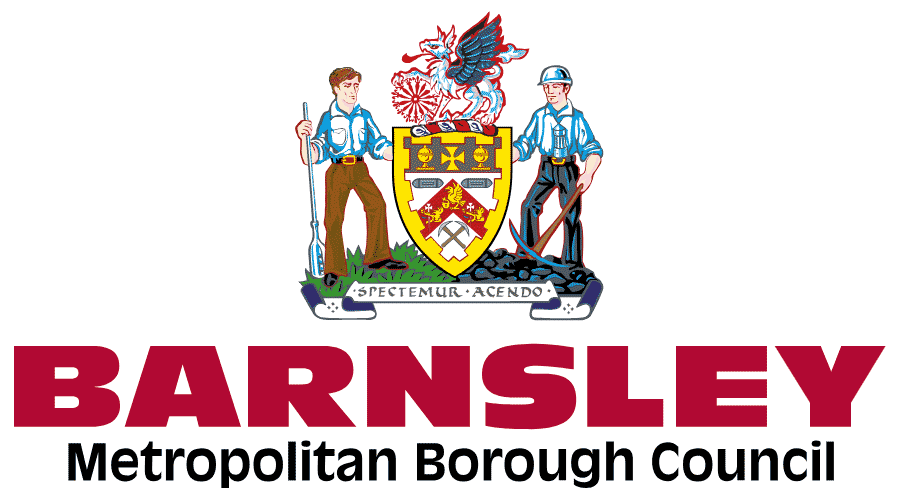 MAYOR OF BARNSLEY'S SPECIAL AWARD - BARNSLEY YOUTH CHOIR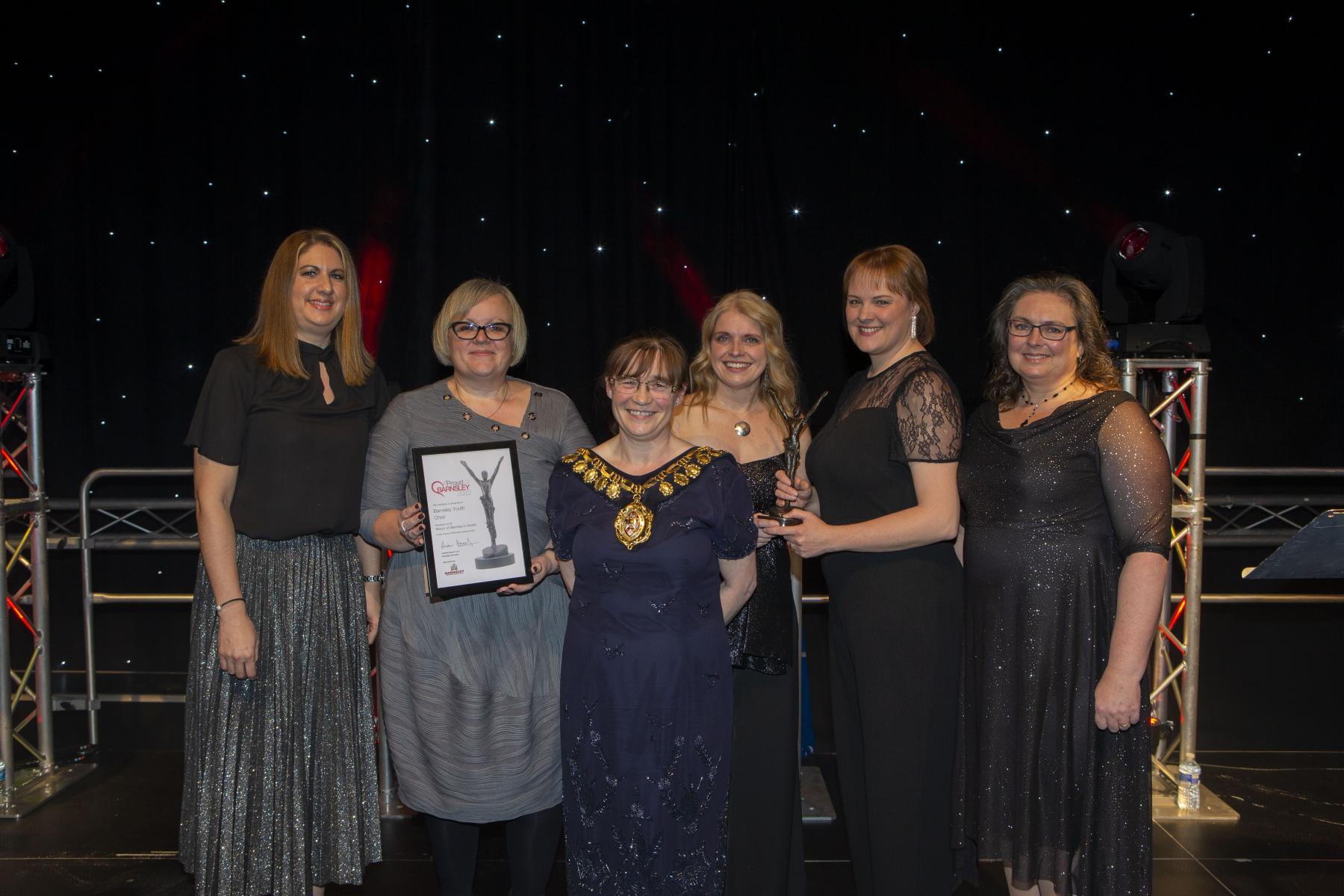 CHARITY FUNDRAISER - MADDISON BROWN: Maddison's infectious enthusiasm for turning around the fortunes of the Cadets is a real sight to behold…
If something needs doing, she just gets on with it - and it's plainly obvious that the Cadets are in safe hands under her lead-by-example stewardship…
PLEASE NOTE MADDISON WAS UNABLE TO BE THERE SO THE AWARD WAS RECEIVED ON HER BEHALF BY KIA MANN.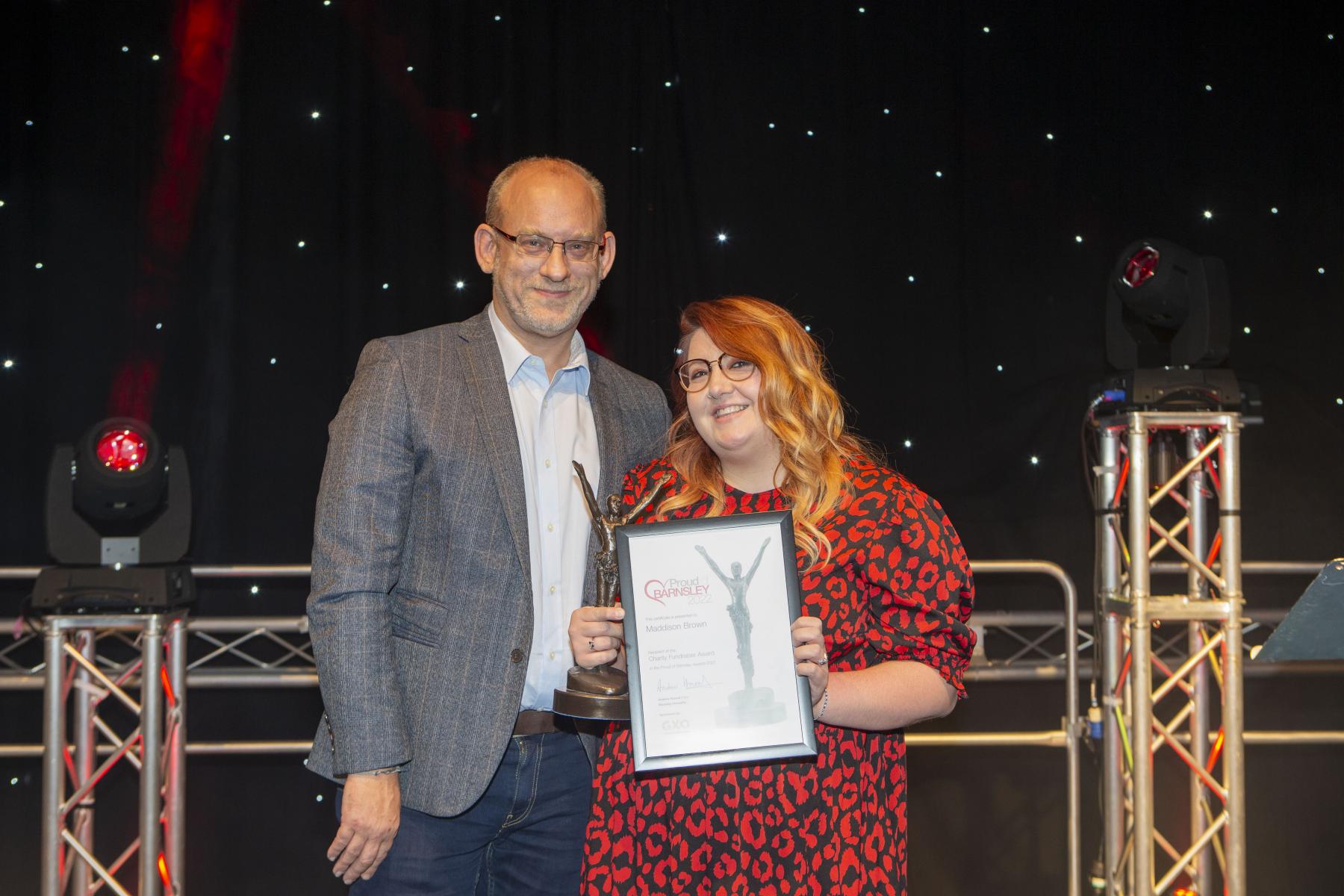 This category was sponsored by XPO Logistics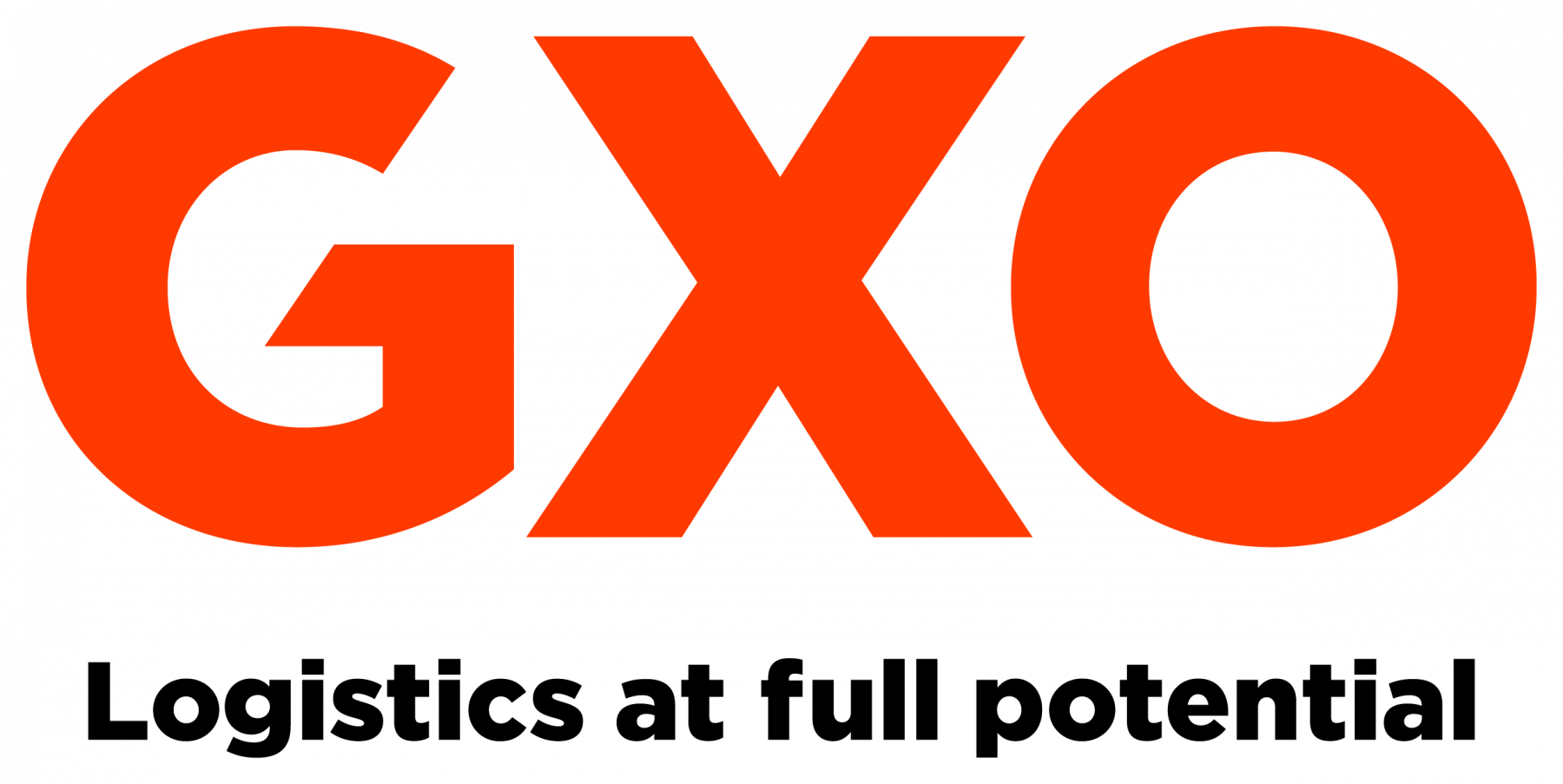 EXCEPTIONAL ACHIEVEMENT - JIM MORTON: The judges were in absolute awe of Jim's determination to achieve his lifelong ambition while raising money for a charity close to his heart at the same time.
His commitment to the cause was truly inspirational and we know hope he takes the time to put his feet up and enjoy a well-earned rest… His feet must be killing him.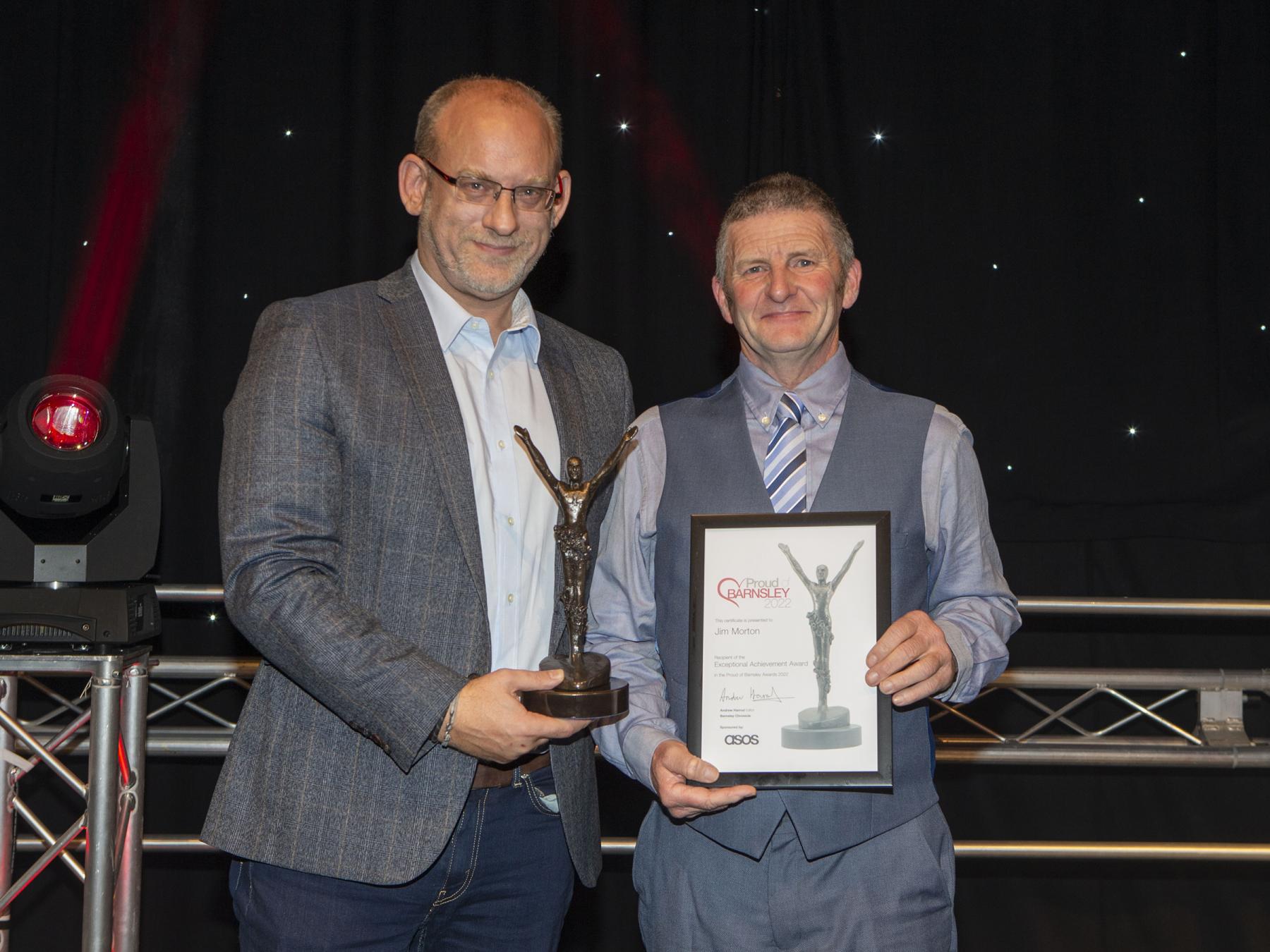 This category was sponsored by ASOS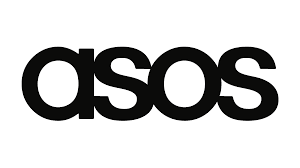 VOLUNTEER OF THE YEAR - JOHN ENNIS: John has already helped hundreds of Barnsley people at a time when they probably need it most. The shuttle bus service is a real God send to people needing transport to Weston Park and gives them once less thing to worry about…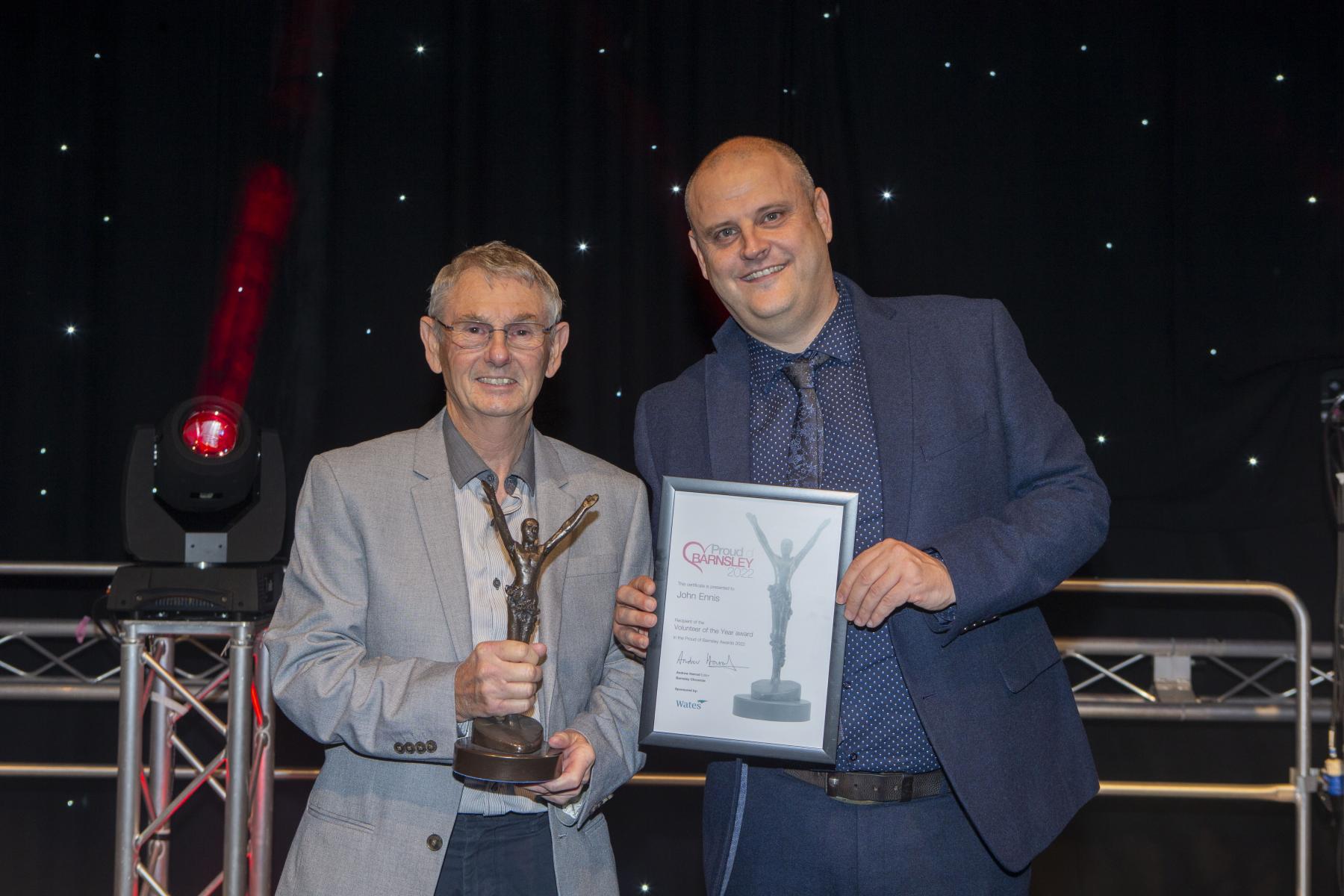 This category was sponsored by Wates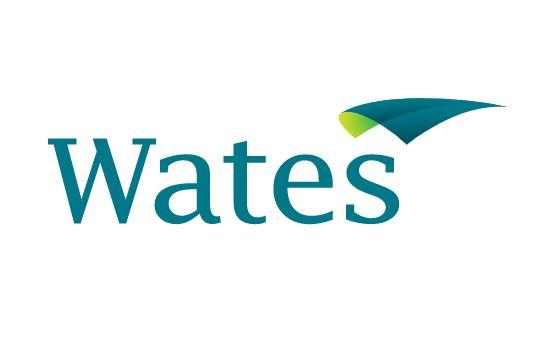 CHARITY GROUP - MAT'S CHARITY: Sue's determination to ensure some good came from the sad death of her son is such a powerful story.
She picked herself up, dusted herself down and threw herself into a project that will, undoubtedly, help save many, many lives.
Her idea to create a 'safe space' for anyone who needs when they are at their lowest ebb is something that really SHOULD happen…
PLEASE NOTE SUE NORTCLIFF WAS UNABLE TO BE THERE SO THE PICTURE IS OF HER FAMILY WHO ATTENDED THE EVENT ON HER BEHALG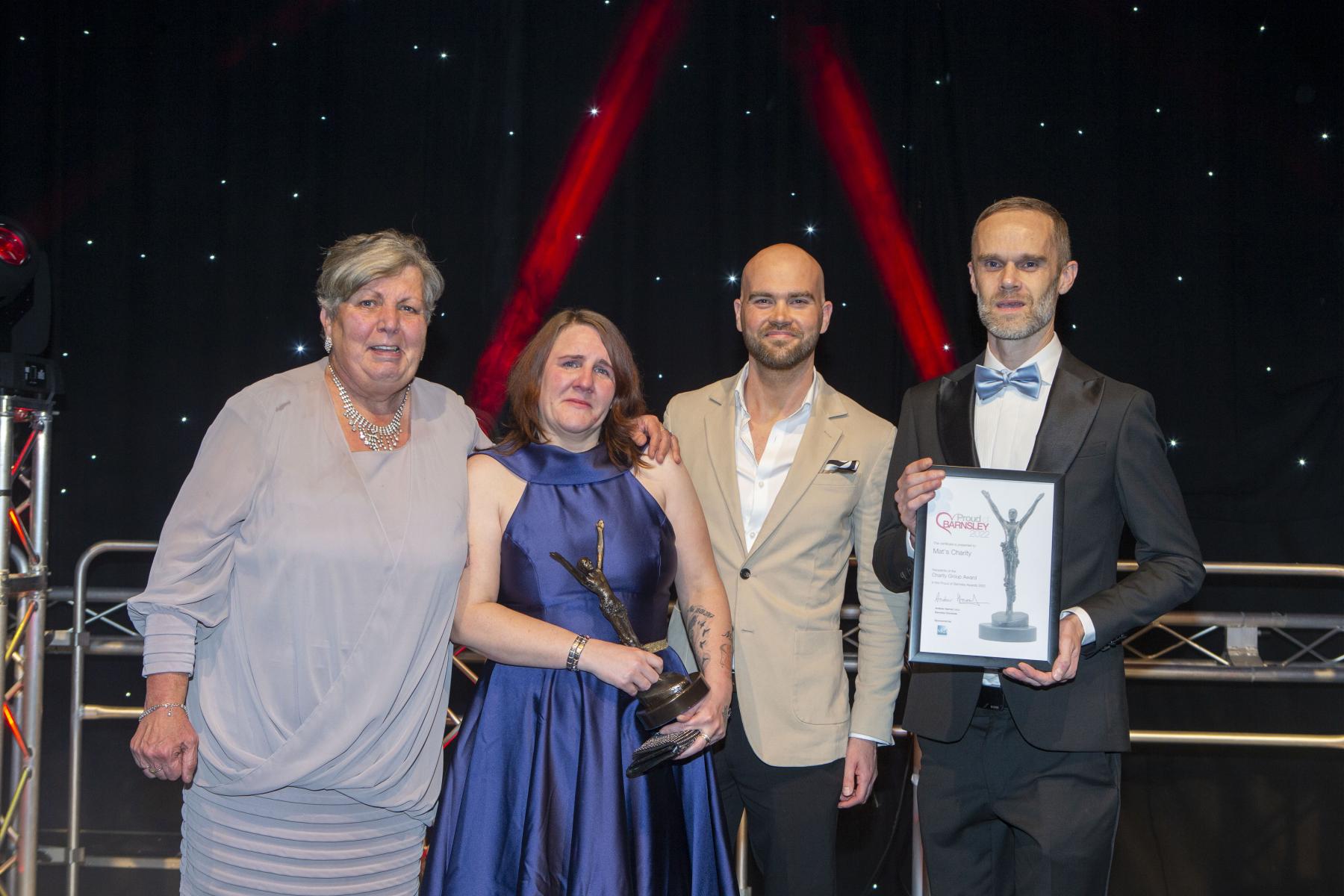 This category was sponsored by MKB Solicitors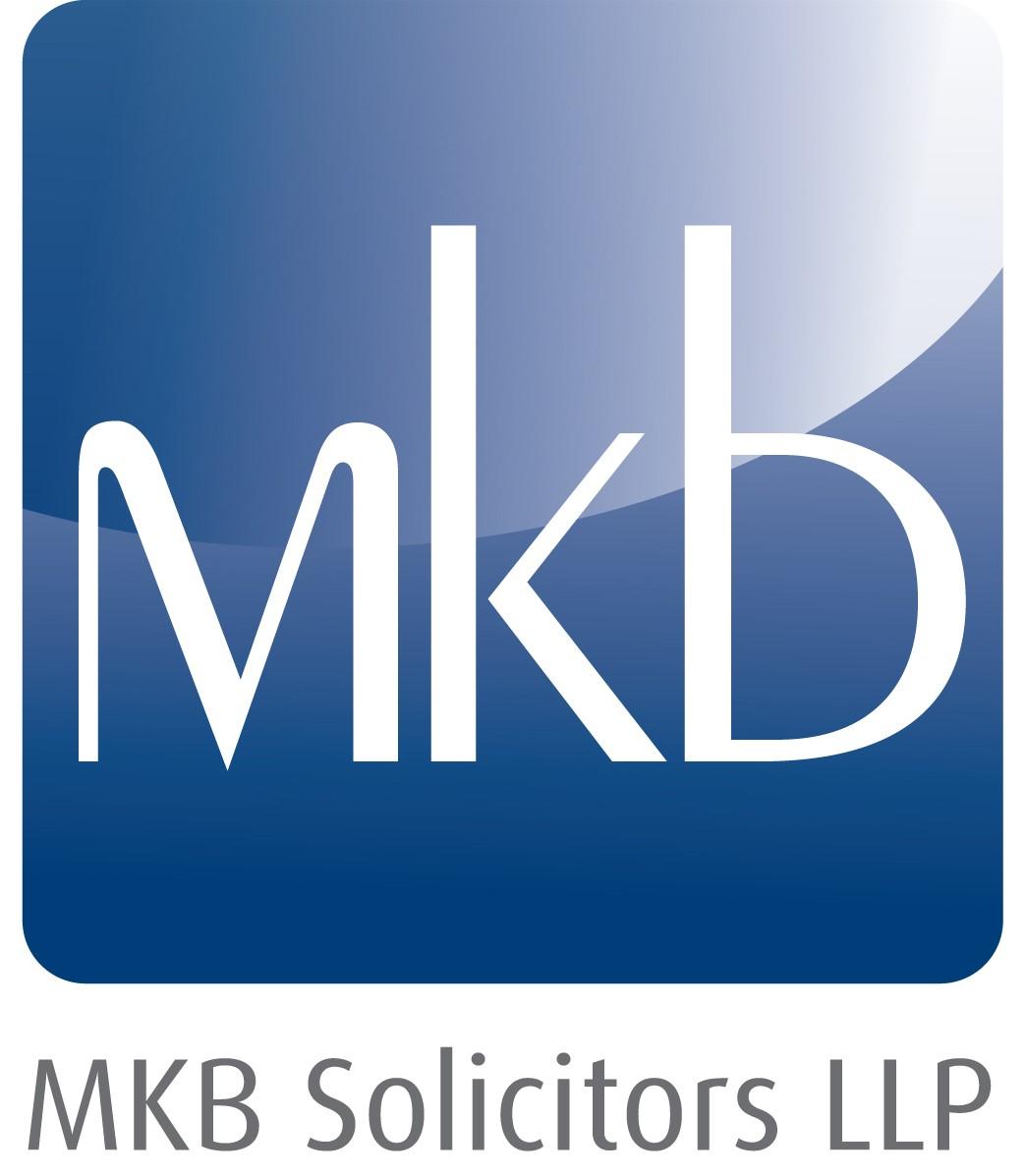 HOSPITAL HERO - BERYL FAIRCLOUGH: Barnsley Hospital clearly holds a very special place in Beryl's heart and her enthusiasm for raising money to help it continue its fabulous work is very commendable…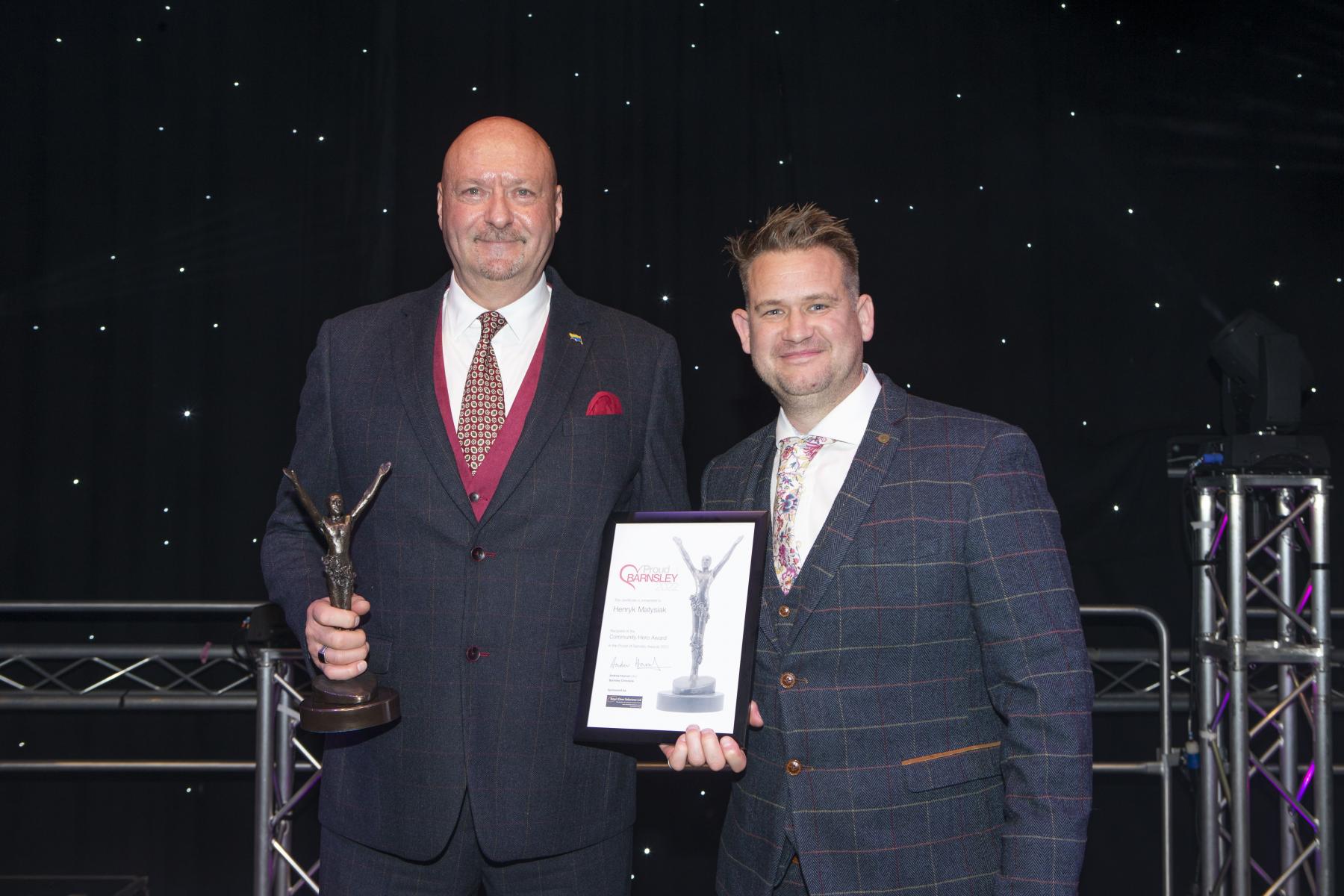 This category was sponsored by Barnsley Hospital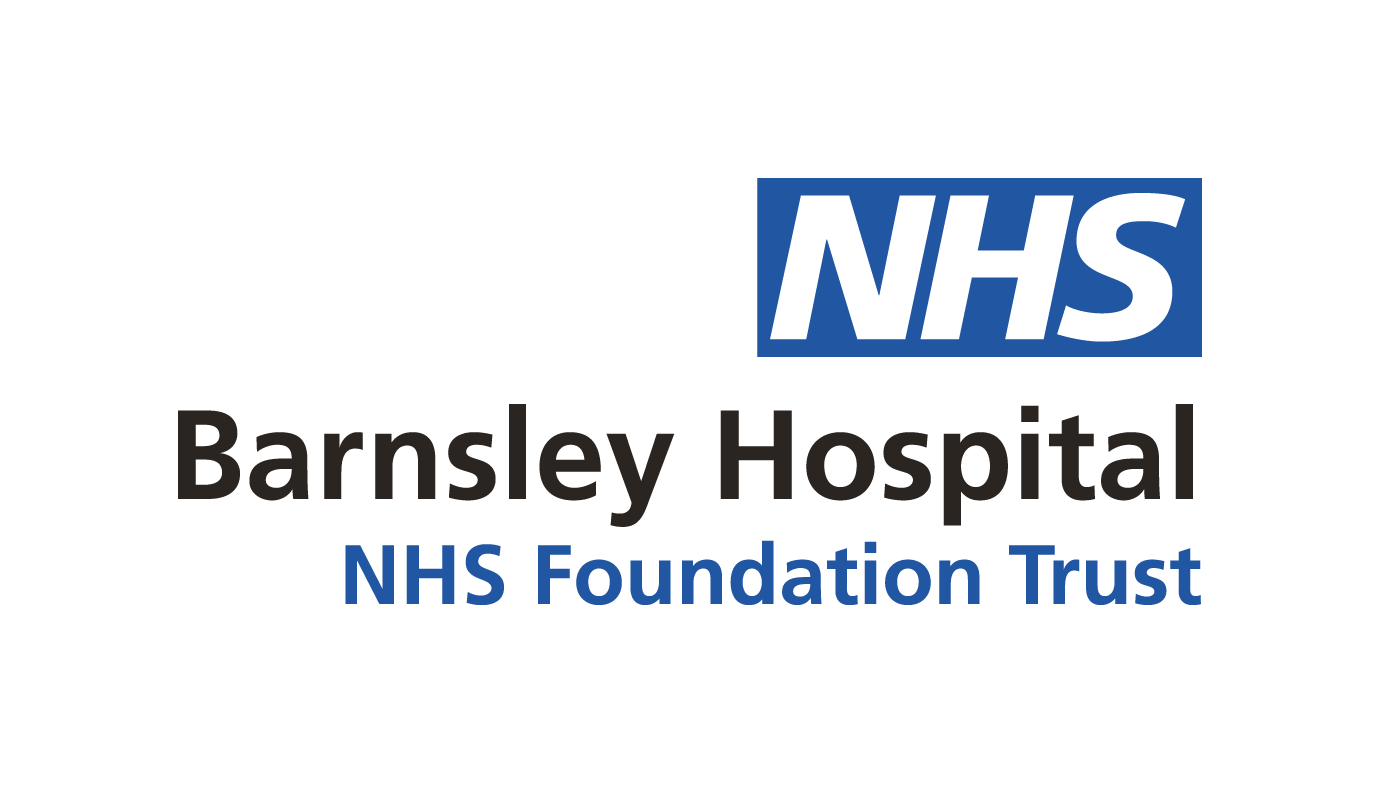 COMMUNITY HERO - HENRYK MATYSIAK: The world was appalled by the invasion of Ukraine but unlike most of us, Henryk decided he just had to do something himself… He didn't wait for others. He galvanised the entire town into action - and the lorry loads of aid shipped out to Poland just wouldn't have happened without him rolling up his sleeves…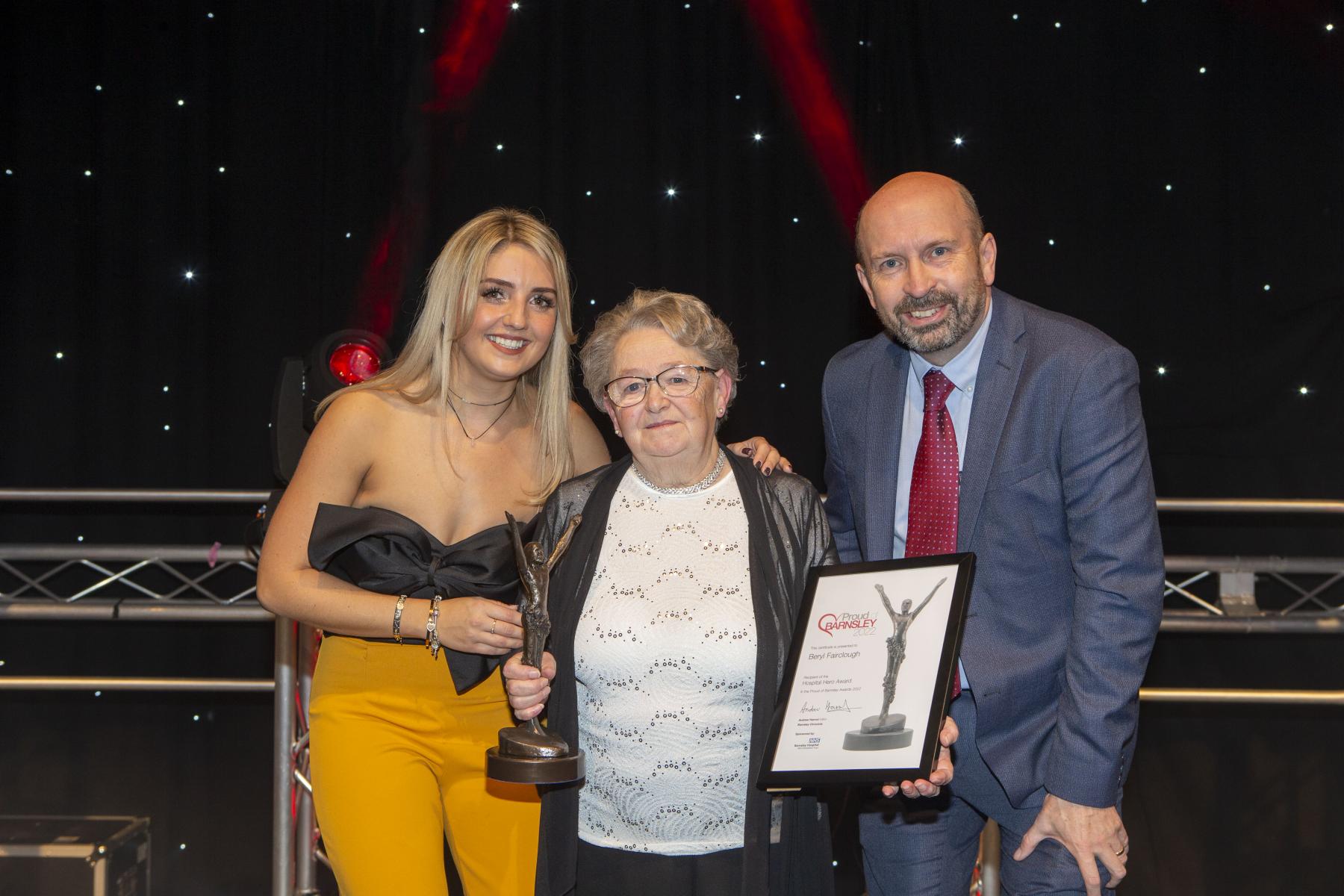 This category was sponsored by Smart Door Solutions

COMMUNITY GROUP - LIAM JONES LEGACY: The friends and family of Liam Jones were absolutely determined his death should not be in vain - and their project is a fitting tribute to him…
So many families are left broken every year when anyone takes their own life and if the Liam Jones Legacy project saved just one family form this heartbreak, then his family and friends will, at least, get some comfort from that…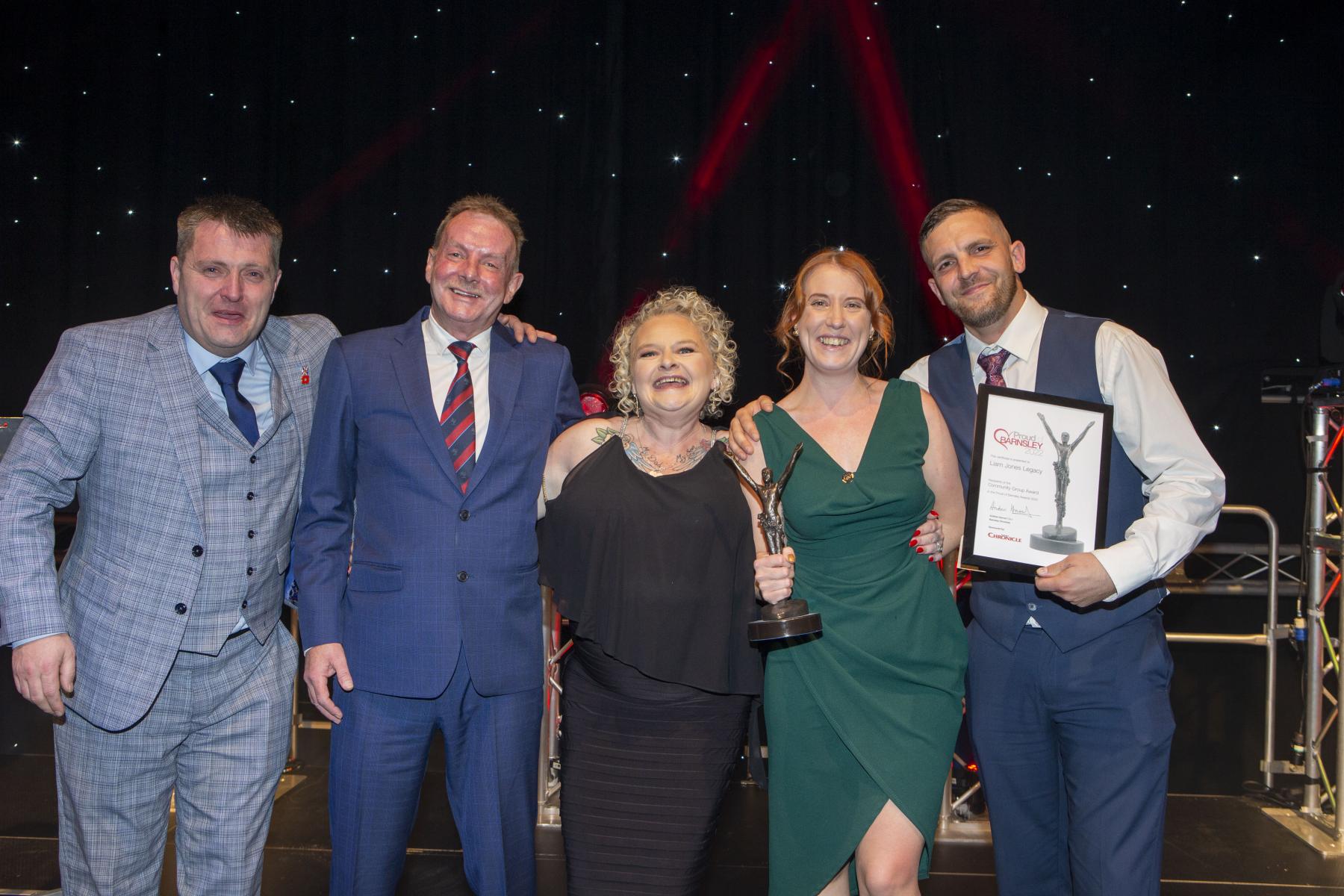 SPECIAL RECOGNITION AWARD: MICK WALE: The recipient of this year's Special Recognition Award has, quite literally, proven to be one of life's real fighters…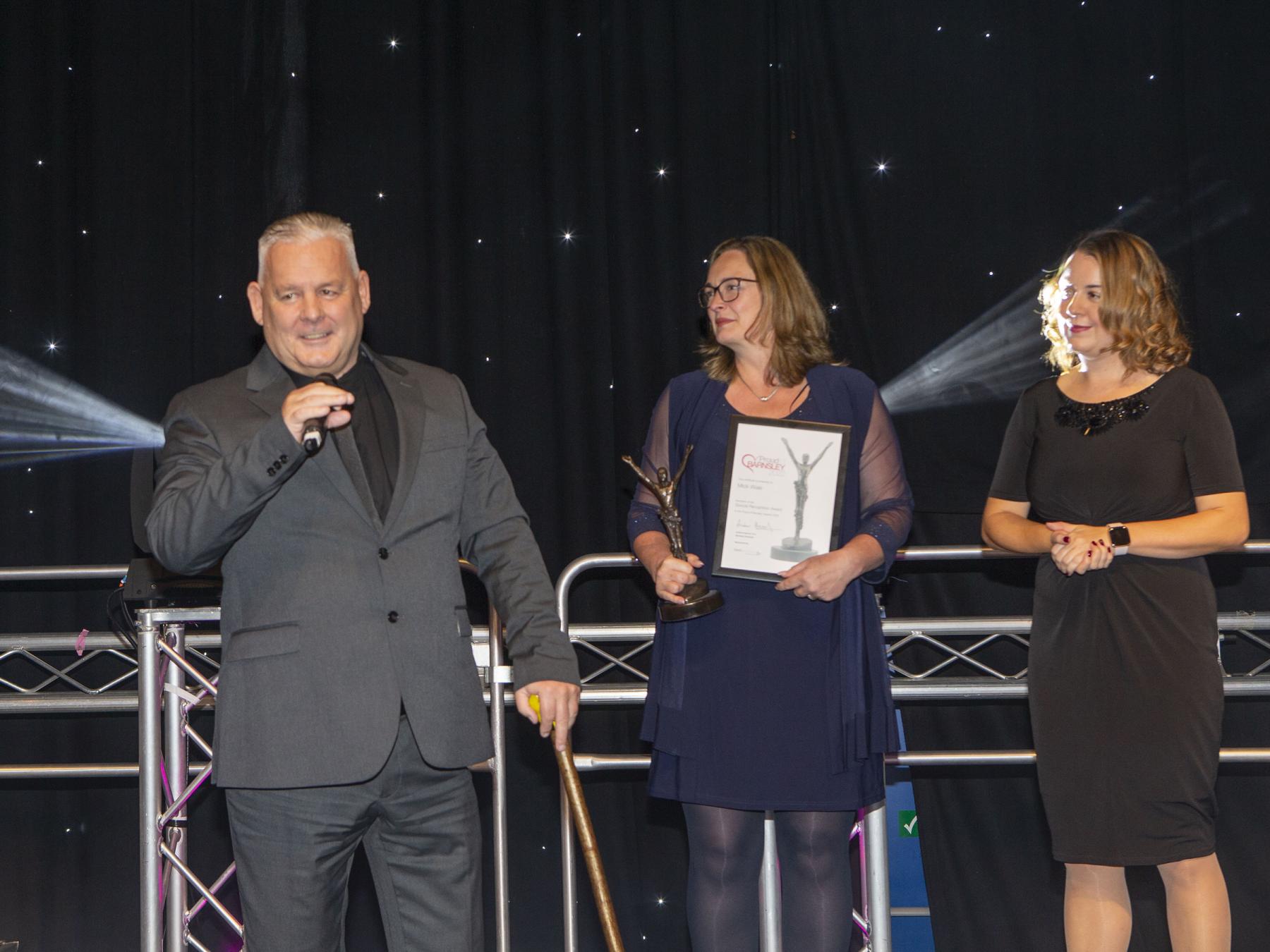 He was given the most grim diagnosis by medical experts almost two decades ago.
They told him he faced spending the rest of his life in a wheelchair - and probably wouldn't live much more than a decade.
The diagnosis that he was suffering from an aggressive form of spine cancer would have been enough to crush most people…
But he made a conscious decision that he still had plenty left to live and fight for - and instead of accepting what the doctors told him, he prepared himself for the fight of his life…
Almost 20 years on, he's still here and, earlier this year celebrated his 60th birthday – a milestone that, in the darker moments, he must never have thought he'd live to see.
But the doctors certainly hadn't factored in this man's resilience, strength and determination…
For more than three decades, he has been at the centre of his community and has helped hundreds of youngsters, teaching them discipline, a healthy lifestyle and self defence.
Even just getting out of bed on a morning must be a struggle for him some days.
But somehow, he always manages it to take up his own personal chair in his boxing gym, encouraging young boxers to try to be the best they can be.
It's a huge part of what keeps him going.
His personality and devotion has helped him to form lifelong bonds with generations of young people who credit him with putting - and keeping - them on the straight and narrow.
Three times a week he will be overseeing training at his gym and has a stable of youngsters ready to run through brick walls for him.
He has also taken a number of boxers to an elite level – bringing countless titles back to their humble Brampton base and earlier this year, in this very venue, promoted his 100th amateur boxing show.
These shows provide children with a chance to shine and show off their skills, all honed under his watchful eye.
A devoted family man, he is a husband, a father of three and a grandfather to seven boys who all describe him quite simply as 'the most remarkable of men…'
This category was sponsored by