Barnsley chief executive discusses possibility of summer sales, reliance on loans as well as the future of Styles and Belgian duo
KHALED El-Ahmad believes Barnsley finishing in the top six this season would be a significant achievement but will not put a ceiling on where Michael Duff's in-form team are capable of ending up.
The Reds are sixth in League One, three points clear in the top six and 12 below the top two, with 17 games to play.
That follows last season's record-breaking relegation from the Championship which has left the club under tight financial constraints.
Chief executive El-Ahmad told the Chronicle: "We wanted to be competitive and we are. We will see how far we go but to get in the top six would be a sign of good team-work on and off the pitch.
"But I want to win every game and we are in it to finish as high as we can."
He added: "I will think we can get automatically promoted until it's mathematically impossible."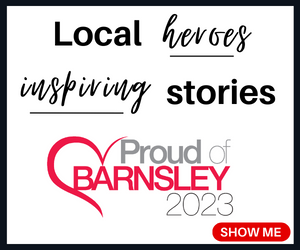 The Reds reported losses of more than £4million last year and faced a shortfall of about £7million for relegation.
They sold several players last summer while the board have put millions in equity into the club.
El-Ahmad said the owners were considering putting more money in soon.
In the recent January transfer window, Barnsley signed six players and did not sell any regular first team starters.
They may have to sell players to balance the books again in the summer but it could depend on what division they are in. They are thought to have rejected several bids for captain Mads Andersen who El-Ahmad believes is the best defender in League One.
On summer sales, the chief executive said: "It is not black and white.
"The contract might expire, there might be one year left on their contract, the player might not want to stay.
"It's an ongoing discussion whether we think it is best for the club short-term and long-term.
"Of course, if we are promoted, it would help a lot. The Championship is one of the top seven leagues in the world and it's where Barnsley belong."
He added: "If an offer comes that is very good, the player wants to go and it's the right timing, you sell. That's just the way football works."
The Reds have tried to avoid loans in recent years, preferring to develop their own players, but currently have six players on loan – one more than the number allowed in a matchday squad.
El-Ahmad said: "We have our long-term strategy but you have to be adaptable to get there.
"All the loanees have a purpose and we are happy with them.
"I don't know if that will continue going forward.
"Each situation is unique."
Callum Styles was loaned out to Championship club Millwall for the season, having signed a new contract until 2025.
He made nine starts and nine substitute appearances – scoring once – but has now picked up a quad injury which is likely to keep him out for three months, potentially ending his season.
There is a buy clause in his contract not just specifically for Millwall.
El-Ahmad said: "Most importantly we wish Callum a speedy recovery and then we will reassess it once the season is over.
"He will be back for pre-season unless something changes."
Belgian duo Obbi Oulare and Aaron Leya Iseka are both out on loan after disappointing following their signings in the summer of 2021.
They are understood to be on significant wages with Iseka's deal lasting until 2025 and Oulare's until 2024.
El-Ahmad said: "They are still part of the club.
"They are part of the financial cycle and in my thought process around squad balance.
"We are where we are and we deal with it the best we can.
"In the summer, once we know what division we are in, we will assess it again."
Oulare returned from a serious injury to come off the bench for Belgian second division side Molenbeek on Sunday.
Iseka has scored twice in ten appearances for Turkish second tier club Adanaspor.
They are based in Adana which is one of the cities impacted by the earthquake that hit Turkey and Syria last week, killing more than 40,000 people.
El-Ahmad said: "I have spoken to his agent and checked how they are. It's a very unfortunate disaster."