MICHAEL Duff is looking forward to thanking fans of his former club Cheltenham Town before Saturday's game but hopes he ends it celebrating another win with the away end.
Duff spent eight years as a player at Cheltenham, helping them from the sixth tier to the third, then four as a manager – leading them to promotion in 2021 and their highest ever finish of 15th in League One last season.
He then moved to Oakwell in the summer of last year, re-uniting with first team coach Martin Devaney who is also a Cheltenham legend after playing alongside Duff for the team that reached the Football League.
Duff's family are still based in Cheltenham and he splits his time between there and Barnsley.
The head coach told the Chronicle: "It will be nice to go back and thank the supporters. I clapped the fans after last season but didn't think I was leaving.
"It's still my home. It's Martin's home, his family all live there.
"We will probably have sold out half the home stand with the tickets we've taken. There will be lots of familiar faces for us. It will be great.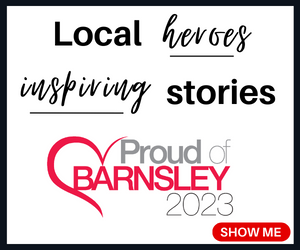 "When the whistle blows, it's an easy switch to flick to not being interested in anything other than winning.
"After the game, I will be going over to acknowledge my Barnsley supporters – hopefully with three points."
Duff added: "The players aren't interested in what me and Davvers used to do. And we won't be making it about us.
"We will approach it the same as any game."
Duff was replaced at Cheltenham by his former assistant Wade Elliott.
The Robins are 18th in League One, five points clear of the relegation zone, while the Reds are sixth, three points inside the top six. This week Barnsley won 2-0 at home to Cambridge United then 3-1 at Port Vale on Tuesday, so are unbeaten in five with four wins.
Cheltenham had collected just one point from six league games in 2023 going into this week when they faced two fellow strugglers. After drawing 0-0 at home to Accrington Stanley on Saturday, they won 2-1 at Cambridge United on Tuesday.
Cheltenham are the joint lowest scorers in the division this season while they have not won at home in the league for three months.
Duff said: "Other than probably one player, I know them all intimately – their personalities and the way they think. It doesn't mean we will win. They will know all about me as well.
"The way they do things is slightly different. They will be 3-5-2, I would have thought. Alfie May will be the main goal threat. They haven't conceded too many goals. It will be nip and tuck.
"Last year, we took points off the big boys, and this year they have beaten Shrewsbury, Bolton and Wycombe.
"It's always a difficult place to go.
"It's a relatively small and tight ground with fans on top of you."
Barnsley have sold their allocation of 1,055.
Duff said: "As a former Cheltenham manager, I know it is horrible sometimes when the big teams fill the away end and make all the noise."
Ben Williams, the former Barnsley left-back, has played in the majority of Cheltenham's games this season although he has been in and out of the first 11 and is now out with a hamstring problem.
The two clubs have met three times.
The only other season in which they were in the same division was 2002/03 when they drew 1-1 at Oakwell then Barnsley won 3-1 at Whaddon Road.
Duff and Devaney played in both games for Cheltenham then were in the Barnsley dugout for a 1-0 home win at Oakwell on the opening day of this season. The goal came from Luke Thomas who began his career with Cheltenham and played in the FA Trophy before moving to Derby County aged 16.
After tomorrow's game, Barnsley are due to complete their February fixtures at home to Derby a week later.