FARMERS in Barnsley's most rural outposts are taking part in a pioneering environmental organisation to protect against the huge loss of agricultural subsidies.
Peakland Environmental Farmers (PEF) cover almost 30,000 hectares of upland in the Peak District National Park, including Penistone and Dunford Bridge.
The collective will enable farmers and landowners to protect and enhance the natural environment, and offset losses from the withdrawal of existing farming support schemes.
Conservation work already undertaken by the members includes hedgerow planting, protection of water courses, conservation of species-rich habitats, enhancing soil health, sustainable game management, creation of wildlife ponds, peatland restoration and rewetting and reducing the impact of invasive species such as bracken.
Amanda Anderson, director of the Moorland Association - which is backing the scheme - said: "Many upland landowners are already managing the land in a way that benefits all of society, as identified by government, but they haven't necessarily catalogued everything they do to look after the land and its wildlife.
"Ministers recognise that the uplands have unique and abundant wildlife that needs to be protected as well as enhanced.
"There are sustainable populations of birds in many areas, such as curlew, lapwing and golden plover, which are in serious decline elsewhere.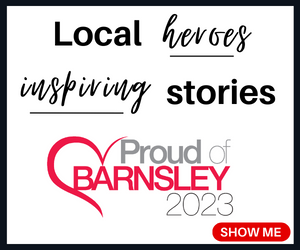 "Working together across this huge area of land, we can establish a baseline of the species that are doing well and work jointly on steps that will further protect many of our most-loved rare species."
The loss of agricultural subsidies will have a major impact on the farming community and within the area, all traditional funding will have disappeared by the end of 2027, leaving farmers very much in the red.
The first funding cuts are being experienced now and 50 per cent of the payment will be gone by 2024.
James Howard, of Lane Farm near Dunford Bridge, can trace his family back through 16 generations farming a mixed upland landholding, with native breeds of sheep and cattle.
He said: "We are proud of the way we produce food sustainably while protecting the natural environment.
"Joining forces offers an opportunity to make people aware of the benefits of environmentally-focused farming and to deliver these outcomes across a larger area.
"This area is celebrated for its natural beauty but many people don't realise that our approach to farming has played a major part in protecting and enhancing this landscape.
"Going forward we also have a role to play in ensuring that schemes devised by policy-makers are workable and will achieve their objectives - farmers have the experience to know what works in any particular landscape so we can make an enormous contribution to the benefits we all want to see."