BARNSLEY Council will receive a share of £300m in funding to support family centres.
The money will be used to develop their existing family centres, aligning them with the government's family hub approach.
This will include giving parents and carers advice on how to take care of their child and make sure they are safe and healthy, supporting them in gaining the best start for life.
The family hubs will act as a 'one-stop shop' to offer guidance and advice on a range of circumstances including infant feeding, mental health support, health visits and parenting classes.
They will also support those who need advice about employment, relationship building and stop smoking services.
Investing in families and making sure they get the support they need from birth through to adulthood helps with children's educational attainment, wellbeing and life chances, while also improving wider outcomes such as poor mental health and unemployment.
Coun Trevor Cave, cabinet spokesperson for children's services, said: "We want every family in Barnsley to be able to enjoy life in good physical and mental health.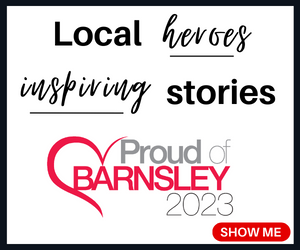 "The money we will receive from this programme will make it easier for families to access support when they need it and allow them to have happy, healthy and longer lives in safer and stronger communities."