A BARNSLEY woman has been nominated for the Business Woman of the Year Award.
Gillian Askew founded her company Go4Growth in 2020, and the organisation now supports more than 5,000 micro businesses.
Having been born and bred in Yorkshire, she now has almost 30 years of experience in the procurement service field - and said she was delighted to have been nominated for the accolade at the Yorkshire Choice Awards.
She said: "I'm delighted to have been nominated for the award, Yorkshire has some strong and innovative business women and these awards are a lovely recognition of that.
"I feel passionately about levelling the playing field for micro business, SMEs and VCSEs and supporting them to access public sector opportunities like larger corporations can.
"My business partners and I founded Go4Growth so that we could make a real financial, commercial and sustainable difference to these organisations and the communities in which they reside.
"We're completely impact driven, which means I've got to know and more importantly help, a lot of fantastic businesses, in Yorkshire and across the UK and we know we're still only just getting started.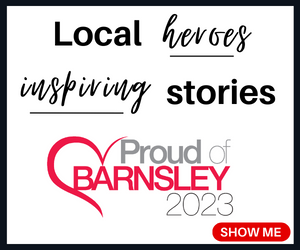 "We have big ambitions for the future to expand the support we're giving."