Businesses across Barnsley have had a difficult few years when it comes to their finances.
The start of the conflict in Ukraine almost a year ago triggered the wholesale cost of energy to soar to unprecedented levels.
One of the industries most affected by rising energy bills is manufacturing. Barnsley is home to many manufacturing businesses, including those in the food processing, engineering, and steel industries. These businesses require large amounts of energy to operate, making them especially susceptible to the recent price rises.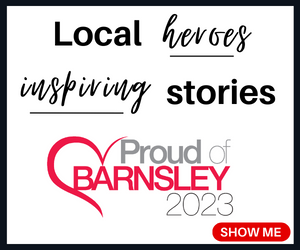 To avoid mass bankruptcies, the government stepped in last summer to protect companies from rising energy prices. The government scheme, known as the "Energy Bill Relief Scheme", automatically reduces the cost of energy for businesses and other non-households to the same cost per kWh that households are currently paying.
However, the scheme ends in March 2023 and will be replaced by the significantly less generous Energy Bill Discount Scheme. April's bill for electricity and gas is likely to come as quite a shock for many businesses.
So what can businesses do to prepare? - Here are three tips from business utility experts AquaSwitch:
i. Use electricity more efficiently.
Businesses pay a unit price for electricity for every kWh they use. Simply using less energy will directly reduce bills and be great for the environment.
Simple steps such as turning off lights and equipment when not in use, replacing incandescent light bulbs with energy-efficient LED bulbs, and upgrading to energy-efficient appliances and machinery can all help to reduce energy consumption.
Regular maintenance of equipment and insulation of buildings can also improve energy efficiency. Businesses can further optimise their energy usage by installing smart controls and sensors to regulate temperature, lighting, and ventilation.
ii. Take regular meter readings.
The change in government support on energy bills means that the timing of your business energy consumption is particularly important.
We recommend taking a business energy meter reading on 31 March 2023. This will ensure that all the electricity your business uses during the support period will receive the government discount.
If your company doesn't submit regular meter readings, your business energy supplier will estimate your energy consumption each month. Estimated bills can result in significant overcharging.
iii. Compare the market for cheap business energy prices
Unlike the market for home energy, businesses can make substantial savings by regularly switching suppliers.
Using a business energy comparison website can help you find the best energy deals for your company. These websites allow you to compare energy prices and tariffs from multiple suppliers, making it easier to find the most cost-effective option for your business.
Overall, using a business energy comparison website can help you make an informed decision about your energy supplier, saving you money and protecting your business against rising energy prices.
#sponsoredarticle