HERBIE Kane says there was no competition for Barnsley's 'goal of the day' on Saturday.
The midfielder sent a left-footed volley from outside the box into the top left corner in a 4-0 win at Cheltenham Town.
Adam Phillips curled in a fine free-kick from 25 yards soon after but Kane believes his goal was still the best.
He told the Chronicle: "I don't think there's any competition. Mine was with my weaker foot and on the volley and on the move. I think it was me.
"It's the best goal I have scored for Barnsley. But I haven't scored many for them. Something I have been wanting to do is to add more goals."
Kane is from the Bristol area so had friends and family at the Cheltenham game.
"I had a few there. It's only down the road. There will be a few for Bristol Rovers (on March 4) as well."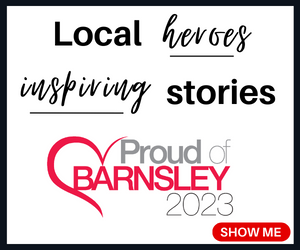 The sixth-placed Reds now face a series of games against their promotion rivals starting at home to Derby County on Saturday.
"I am looking forward to it. It will show where we're at. I love massive games and big crowds."
Kane has mainly been in a midfield three with Luca Connell and Adam Phillips, but there is competition from new signing Jon Russell while Josh Benson is returning from injury.
"We've got good quality in the middle. We are competing every single day in training."
Kane was pleased to see his friend and house-mate Luke Thomas come off the bench after more than four months out with a broken leg.
"It was good. He's been out for a while and we've missed the quality he brings. "When he came on, he did really well and he had a few nice touches. The fitter he gets, it will be more beneficial for the team."