A COUNCIL tax rise of almost four per cent was rubber-stamped yesterday as part of a £600m budget approved by councillors.
Despite the rise of 3.9 per cent - less than that five per cent maxiumum allowed by the government - the budget still means more than 12,000 households across the borough will still end up not having to pay a penny in council tax.
There will be financial support towards the cost for every pensioner - with additional help to some 24,000 households, it was revealed at the budget meeting at the town hall.
It offered, claimed Coun Robin Franklin, an 'unprecedented' package of financial support that would help families still reeling from the cost-of-living crisis.
The budget also includes £17.5m to keep 'vulnerable people safe' by improving frontline public services.
Coun Franklin added: "It's not ideal but we expect the increase to be lower than most council's across the country. The budget contains an unprecedented package of support."
His Labour colleague, Coun James Higginbottom said: "This is a budget that delivers on the priorities of our people and our communities. It is a budget that continues to build the Barnsley we can all be proud to call home."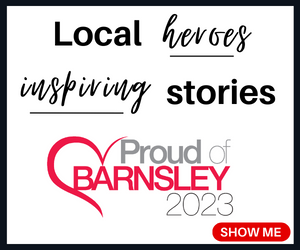 Despite the glowing praise from Labour, Lib Dem councillors were not impressed, submitting their own amendment to the budget - promptly shot down - that inccluded spending £170,000 on a piece of machinery that would allow the backlog of potholes to be tackled.
They claimed a similar idea in Stoke-on-Trent had meant repairs that would normally have taken three years to complete were done in just four months.
Leader of the Lid-Dem group, Coun Hannah Kitching, said: "Our roads are in a dreadful state after years of under investment and bad winters and the temporary patches used to try to improve them just don't work."
Coun Kevin Osborne branded the Lib-Dem's alternative budget as 'nothing more than a list to Santa'.
"This amendment has nothing to do with the budget and everything to do with May 4," he said.
"I'm genuinely disappointed that the best the Liberal Democrats can do is nothing more than a list to Santa."
The defiant leader of Barnsley Council, Coun Sir Steve Houghton, said the budget 'doesn't get any better than this'.
He added: "This is a budget to be proud of. There are councils up and down the country cutting services left, right and centre. They're putting council tax up ten or 15 per cent - shame on them.
"We have listened to the people of Barnsley. Barnsley is one of the few places that's moving forward, not backwards.
"Life is always tough and difficult, but what this council is protecting services for those who need it most.
"Some people won't always like it, but at the end of the day Barnsley is getting better."