BARNSLEY East MP Stephanie Peacock has vowed to crack down on problems in her constituency - after reports of killer dogs and reckless drivers began to have a 'significant impact' on people's lives.
Ms Peacock also said that the Labour Party have a plan to tackle antisocial behaviour, mainly by putting 13,000 extra police officers on the street.
In Parliament this month, she spoke about the ongoing issues.
She said: "Across Barnsley East over the last year, I've had reports of antisocial behaviour having a significant impact on people's lives.
"It is welcome that some of these issues have been resolved, but unfortunately far too often it's a reoccurring problem.
"Buses, for example, have been a target for antisocial behaviour in Grimethorpe, where one service had to be suspended for a time after it was deemed unsafe for drivers and passengers.
"In Brierley, residents have contacted me again about the ongoing issues with roaming dogs who have attacked children and killed farm animals.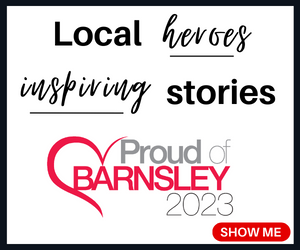 "Meanwhile in Darfield, constituents have written to me about a whole host of issues, including windows being smashed, stones being thrown at traffic and verbal abuse being shouted at bus stops.
"A serious incident took place on the Cudworth and Monk Bretton border where a car crashed into a resident's garden.
"And in Hoyland another constituent has had his house damaged by reckless driving."
In the Barnsley North East policing ward, which Ms Peacock oversees as an MP, almost 1,000 crimes were reported to South Yorkshire Police in December - the latest figures available.
More than 100 of those crimes related to antisocial behaviour - and the Barnsley East MP is hoping the Labour party will crackdown on these sorts of issues.
"Tackling antisocial behaviour often involves a number of different agencies and organisations, from resident groups to charities, local councils and of course the police.
"In the majority of cases, the police have done their best to intervene, investigate and issue offenders with appropriate disciplinary measures.
"In Bank End in Worsbrough, for example, when a dangerous disused police building was being accessed by local children, I was pleased to see after a number of representations the building was demolished.
"However, with incidents happening so often throughout Barnsley East, many residents have told me they are worried that these behaviours which are already causing them great distress will spiral out of control.
"Labour support a crackdown on antisocial behaviour, the delivering of important preventative work through neighbourhood policing.
"A Labour government would introduce new police hubs and neighbourhood prevention teams and this would ensure a renewed, visible police presence in local areas."