THE uptake in breast screening appointments has increased by more than a quarter in Barnsley in the last year.
Barnsley Hospital bosses have said the the dramatic increase is due to the opening of the town's community diagnostic centre in May.
In addition to the opening of the CDC, the team worked to introduce mobile vans where breast screenings could take place to increase capacity and to tackle backlogs after the service had been paused for six months, to keep everyone safe during the pandemic.
They now offer 250 breast screening appointments to Barnsley residents between Tuesday and Friday.
Whilst the uptake of appointments is increasing, this is still below the average prior to the pandemic.
Subsequently, bosses have introduced text message reminders and some behavioural science concepts to see how they can better introduce women to the service, they have also run dedicated campaigns to share information with residents in the town centre.
Sarah Lee, interim breast programme manager at Barnsley Hospital, said: "The Community Diagnostic Centre has revolutionised Barnsley's breast screening service by making this elective scan so accessible to the community.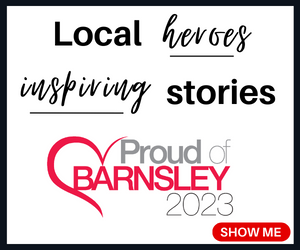 "By using text message reminders, alongside the invite letter, we hope to continually raise awareness and uptake of ladies accessing the imaging.
"Our long-term aim is to improve breast cancer prognosis by detecting these cancers at an early stage."/
James Townsend, associate director of operational recovery at Barnsley Hospital, added: "This is a fantastic achievement by the team working to deliver our breast screening service here in Barnsley and I would like to thank them for their continued hard work during an incredibly busy time.
"The Community Diagnostic Centre is an impressive facility in the centre of Barnsley that provides our local people the option to access routine healthcare whilst going about their daily lives meaning they no longer need to visit hospital."
The team are working to continuously improve people's experience when attending the CDC and are asking people to leave their feedback after their appointment.
In response to this they have recently installed new signage at the facility in the hopes this will help people locate the facility and have added frosting to the front windows to give those waiting for appointments more privacy.
One in seven women get breast cancer in their lifetime, and it's one of the most treatable forms of cancer, screenings save 1,300 lives per year annually.
Screening can help to find breast cancers early when they are too small to see or feel.
You will automatically get your first invite letter in the post for your breast screening between the ages of 50 and 53 if you are registered at a GP surgery.
You'll then get an invitation every three years between the ages of 50 and 71.
After your 71st birthday you are able to self-refer to continue having your breast screening every three years.
Appointments can be made via telephone on 432100.