A BARNSLEY woman who is the victim of revenge porn said she felt suicidal after the perpetrator posted videos of her online and she's now fighting to change the law so other victims don't have to go through the same ordeal.
Holly Knowles, 36, who lives in the town centre, told the Chronicle that in 2019 she agreed to work as a cam girl to 'put food on the table' after her partner became ill with a lung disease called Sarcoidosis.
This forced him to lose his job and subsequently Holly worked as a cam girl, under a fake name, for around six months.
She said: "This was only over a six month period I worked under a fake name and our relationship disintegrated before the time it was over. So I deleted all evidence of my internet presence and moved to the north to start a new life.
"I never used my real name and never used any identifiable information.
"In January 2021, I was first made aware there was a problem when my new partner at the time had been contacted and sent a link with the title 'did you know your girlfriend was an escort?'.
"Opening this link revealed more than 30 pages of my nude image and videos posted online advertising me as an escort.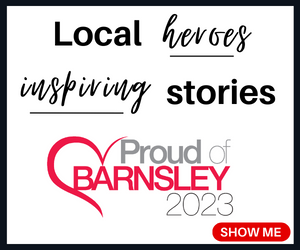 "I have never worked as an escort, but worst of all, these photographs and videos had my real name attached, my location and links to my personal socials like Facebook, LinkedIn and Instagram."
Since the initial message, Holly says a number of fake social media profiles have been created under her own name, to sell images and videos that she created back in 2019.
"This has affected my photography business, people won't come to me now because they think I am an escort and I have had to go into hiding," she added.
"The paranoia and shame is hard to bare.
"I was in a really low place and found this all incredibly distressing."
Holly has fallen foul of a legal loophole which means women who post images on paid-for sites like OnlyFans or appear on sexcams are not covered by the law if their images are later used against them.
But after contacting the police on a number of occasions for help, she said she feels let down by the force.
A spokesperson for South Yorkshire Police said: "An investigation was opened and after all lines of enquiry were exhausted, the case has been closed pending any further information coming to light.
"A complaint has been lodged and therefore we are not able to comment any further."
Holly now wants to tell her story so other girls aren't affected by the same issues and MPs, such as Dan Jarvis, are backing her calls for a change in the law.
The Barnsley Central MP told the Chronicle: "This has been an incredibly traumatic experience for Holly and I commend her bravery for speaking out against the terrible harassment she has had to endure.
"Those that target women in this way are particularly despicable, and I hope the police will do all they can to identify the perpetrator and prevent them from doing this again."
Holly added: "I've decided to take the power back from my perpetrator.
"I feel this is a personally attack they've been trying to ruin my life.
"It's not just me, there's other people who are suffering silently it's really concerning.
"It's been an awful ordeal but hopefully something positive can come from it.
"If this person was physically turning up to my home everyday I am sure this would be treated with a lot more urgency than it has been with me because I am being harassed online rather than in person on the street."