BARNSLEY'S Lib Dem councillors voted against a proposal to introduce a new 'Distinguished Service Award' - branding the scheme 'tone deaf'.
The award, which was approved yesterday, seeks to recognise an elected councillor who has 'demonstrated a sustained and outstanding service' during their time in office.
The proposed criteria include a currently serving councillor with 30 years or more service and someone who has made a 'notable contribution' to the borough.
For those who receive the award, they will be presented with a gift at a meeting of full council later this year.
Among those who could be set to receive the award are Coun Charlie Wraith and Barnsley Council leader Sir Steve Houghton.
The report states that the gift will cost between £500 to £1,000.
It comes in the middle of the cost-of-living crisis, with families facing higher rents, council tax charges, utility bills and soaring food pirices.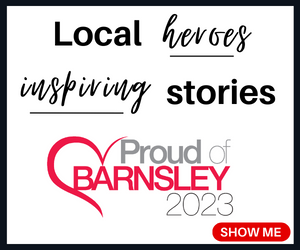 The timing prompted Coun Hannah Kitching, leader of the Lib Dems in Barnsley, to slam the council for the decision.
She told the Chronicle: "I was absolutely astounded to see this item added to the agenda for a budget full council meeting which will see Barnsley Labour raise council tax by 3.9 per cent and council rents by 6.5 per cent during a cost-of-living crisis.
"This is cronyism, pure and simple, and completely tone deaf in the current climate.
"This is Barnsley Labour taking money from Barnsley's struggling residents - who are already having to choose between heating and eating - and using it to buy expensive gifts for their mates.
"Retiring councillors are already amply recognised and rewarded with an engraved glass bowl and extensive verbal celebration at their final Full Council meeting.
"Being a councillor is a public service and a privilege, and those with particularly distinguished service do of course deserve recognition and thanks.
"But that recognition must not involve being showered with gifts funded by the taxpayer."
She added that they should instead rename roads and parks - or even have a whip-round like 'every other workforce'.
Coun Sharon Howard said this motion is not just for Labour councillors.
She added: "This is not a case of the Labour group having a whip-round.
"It's not just for Labour members, if someone has served on the council for 30 years then they do deserve recognition.
"We're not going to be handing these out every single week."
Coun Chris Lamb confirmed that the gift may not cost between £500 and £1,000 - and confirmed it would be a medal commemorating their time in office.
He said: "We should be decent with one another and recognise the contribution that we all make to public life.
"There will be no one more pleased to attend council at the point that Coun Kitching receives her distinguished service award.
"There's been much made about the £1,000 - you can't make some sort of estimate towards it.
"It might be cheaper than £500.
"What we're talking about is an exceptional circumstance.
"It's not going to be that all councillors that achieve 30 years get the award, it has to come with other conditions.
"It may be once every ten years.
"Another way to put this is that if we take Coun Charlie Wraith, he's done almost 50 years' of service to this borough.
"If it's £500, that's £10 a year.
"If anyone's going to deny Coun Wraith a presentation medal that will amount to that - that's up to them."