A LOCAL MP has slammed a 'bewildering' Yorkshire Water decision to appeal plans - which were rejected by the council - to introduce parking charges at a nearby beauty spot.
The government is set to rule on the row, after Yorkshire Water appealed the introduction for parking charges at Langsett Flouch car park, which is used by visitors to Langsett Reservoir.
The 'inappropriate' application was rejected by Barnsley Council's planning officers in October, following strong opposition from locals, MPs and councillors.
They rejected it on the grounds that it would represent 'inappropriate development' within the green belt, raising particular concern about a four-metre pole for the camera.
Charges would begin at £1 for an hour and rise to £5 for day.
Drivers would also be able to buy a £30 year-long pass.
The water firm said the fees would help fund rangers, nature conservation, countryside management and improvement of facilities.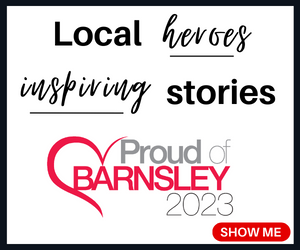 Residents and business owners have raised concerns the charges may lead to drivers leaving their cars on grass verges or in parking spaces on the A616 Manchester Road.
The Peak District National Park Authority has approved plans for charges at another nearby car park at Langsett Barn.
Though they opposed this application due to height restrictions on the land.
As Yorkshire Water have appealed, the government now has the power to overturn Barnsley Council's decision and will be now considered by an inspector.
Dan Jarvis, MP for Barnsley Central, told the Chronicle he hopes the water company do the 'decent thing' and scrap the proposed charges.
He added: "Frankly, it's bewildering that while Yorkshire Water are making millions in profits, they are asking local people to foot the bill for their new ranger team by introducing parking charges at Langsett.
"As families struggle with the cost of living, this is a terrible time to make people pay to park.
"Our countryside needs to be accessible for people locally.
"Anyone who knows the area will understand that these changes will inevitably displace parked cars onto the busy A616 and I have real concerns about public safety.
"Twenty per cent of an average water bill is spent just on servicing debt and rewarding shareholders.
"There are other ways to fund the new ranger team, and I hope Yorkshire Water do the decent thing and scrap these parking charges."
Dr Marie Tidball, Labour's prospective parliamentary candidate for Penistone and Stocksbridge, added: "Like many local people, I grew up going to Langsett on family weekends out.
"It would be a scandal for our communities to be excluded from this beauty spot because of parking charges, especially in the dire cost of living crisis everyone is facing at the moment."
Coun Hannah Kitching, who represents Penistone East, said that her view on the application has not changed.
"We fundamentally disagree with Yorkshire Water wanting parking charges at the Langsett car park sites because of the impact on highways, businesses and free accessibility to outdoor space," she added.
"We were expecting Yorkshire Water to appeal Barnsley Council's decision after the Peak District National park approved the Langsett Barn application, so it's good they have dropped the height of the pole and re-submitted - though I'd need to take guidance from planning on whether the shorter pole would be acceptable to them.
"We will be objecting to the application."