A VILLAGE hall has been awarded more than £200,000 of National Lottery funding to help pay for improvements.
The £204,643 from the Community Fund will be used to refurbish the main hall at Mapplewell and Staincross Village so that the number of events it hosts can be increased, making it even more of a focal point for locals.
Nick Hibberd, the village hall manager, said: "The refurbishment of the hall was always part of our core business development strategy.
"In 2019, we became an approved venue for marriages and civil ceremonies and altered our premises license so we could open Sundays for the sale of alcohol as well as put on shows, entertainment and play music every day of the week.
"At the same time, we submitted an application to the National Lottery Community Fund for a grant to fund the major improvements and had our preliminary site visit booked for March 26 three years ago.
"This was to assess our submission and for representatives of the National Lottery to meet attendees of our luncheon club."
Three days before that meeting, the UK went into lockdown for the Covid-19 pandemic - and all National Lottery Fund applications were suspended.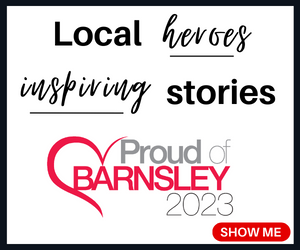 Nick added: "Needless to say, the initial setback was demoralising but like many hospitality venues, we went into survival mode for the duration of the pandemic and actually came out of the other side in a strong position.
"We then focussed on bringing back some of the previous activity providers and replacing any that had been forced to close.
"By early 2022, our business development plans were back up and running.
"In May last year we contacted the fund again and were allowed to pick up where application from where we left off, updating our original grant application to show the impact of covid and the efforts we went to in a bid to continue supporting the local community.
"The funding team from the National Lottery that were allocated to our application have been exceptionally supportive, working closely with us and guiding us to help us get to this point for the last three years."
The refurbishment project is extensive and includes stripping the main hall, storeroom and bar.
The wooden floor will be sanded, oiled and sealed, prior to a larger, new 'state-of-the-art' stage being fitted, complete with an integral sound and lighting system.
The core structural works for the main hall are now planned to start on March 20 and run for ten weeks.
The work is due to be completed by March 2024.