Barnsley boss Michael Duff said two-goal hero Devante Cole and James Norwood produced 'complete centre forward performances' in a 4-1 home win over promotion rivals Derby County.
Cole got the first and third goals – ending an 11-game goalless run – with Adam Phillips and Luke Thomas also netting. The Reds raced 2-0 up then, after conceding, scored late in both halves.
Duff told the Chronicle: "They were all good but the front two were particularly good. Their two centre halves won't have enjoyed that. Our strikers were excellent – they pressed well after working hard on that in training then had moments of quality for the goals. It was two complete centre forward performances.
"Devante has gone a while without a goal but his contribution to the team has been good. Forwards get judged on goals so he will have been conscious of that. I am absolutely delighted for him."
Cole added: "Everyone is buzzing. We knew it was a big game and we got a big win with a good performance. It was exactly what we wanted.
"We set the tone from the first tackle. We were at it. No one dropped their level.
"It's happy days for me as a striker, getting two goals. I was in the right place at the right time to finish them off. Hopefully that can continue."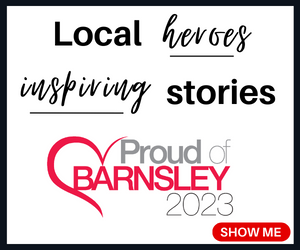 On the game overall, Duff said: "I'm delighted. We took three points against a very very good team. In the first half we were excellent - the press was really good, the energy was really good and some of the quality was really good. In the second half we dogged it out.
"We kept them at arm's length. They had chances but they have good players, and we rode our luck with the one that hit the crossbar. But we had chances for other goals as well."
Phillips netted his eighth of the season while Thomas scored in injury-time on his first Oakwell appearance since September due to a broken leg.
Duff said: "Adam offers quality in the top third. He nearly landed on a couple of others. He has to improve other things. He can't just rely on a couple of moments of quality and he has to do know what he needs to know in the 93 minutes when he hasn't got the ball not just the two minutes he has it.
"I am really pleased for Luke. It's been tough. He got a nice reception last week at his old club (Cheltenham) then he's come on and scored against his other old club."
Duff praised the fans with the attendance of 17,145 the biggest at Oakwell for three years.
"It was bouncing. We wanted to give a performance today. We didn't want them all to turn up, get beat 3-0 and all the naysayers said 'that's them, they've done it again.'"
Barnsley moved above Derby into fifth, with a sixth win out of seven. They are six points clear in the top six and nine off the top two.
"It's a good win but pointless if we go to Bristol Rovers next week and think we've arrived.
"I think it's two defeats in November, December, January and February and we've stayed sixth. It's nice to go up one position.
"Everyone else keeps winning around us but we keep concentrating on ourselves. I am not interested in anyone else. That's authentic. I said it before the first game. We just want to win the next half. We've won eight halves in a row which is some record."
January signing Oli Shaw was left out of the squad with Boban Tedic, Josh Martin and Luke Thomas coming off the bench.
"It's the quality we have in the squad. It's not personally against him. I spoke to him yesterday. We thought we would go 3-4-3 later on. Boban, Luke and Josh have been here all season and understand the intricacies. We want 3-4-3 not 5-4-1 and the last goal showed that with pressure high up the pitch."