DEVANTE Cole says the brace that ended an 11-game goalless streak and took him to ten for the season was a 'weight off my shoulders'.
The striker notched the first and third goal in Barnsley's 4-1 home win over promotion rivals Derby County on Saturday.
They were his first goals since netting twice in a 2-0 win over Burton Albion more than two months earlier in December 17.
He now has ten for the season in all competitions and is Barnsley's top-scorer.
Cole told the Chronicle: "I am happy to get to double figures and just want to push on and get as many as I can.
"It's been a few games since I have scored.
"As a striker you always want to score and that's what you're there for. It's a weight off my shoulders."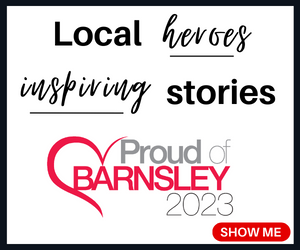 Barnsley beat Derby in front of their biggest home attendance of the season in a noisy atmosphere.
Cole said: "We need more of that from the fans. They were great. It's the best I have heard them since since I have been at Oakwell. There are a lot of big games coming up so if they keep turning up like that it will be great for us."
Cole and James Norwood were praised for their performances at the weekend. They have been the Reds' main strikers all season but Oli Shaw and Max Watters were signed in January while Slobodan Tedic has returned from injury.
"Me and Nors have a really good relationship. We just have to keep it going. It's only natural as footballers to have competition and you just have to do your best."
Reds head coach Michael Duff has played down the importance of the current League One table, in which the Reds are fifth. Cole said: "We look at the table but we will focus on the next game, get our heads down and see where we end up."