JORDAN Williams is the only player left at Barnsley from the squad that celebrated promotion at Bristol Rovers in 2019 and is hoping to create more memories there on Saturday.
The 23-year-old right wing-back finished his first season at Oakwell with automatic promotion from League One.
They were already guaranteed a place in the top two before visiting the Memorial Ground for the final game then, after a 2-1 defeat, celebrated in front of a raucous away end before continuing the party in Barnsley.
Williams told the Chronicle: "We lost which felt weird but, when we got outside to celebrate with the fans, it was definitely one of the best moments of my career. It's one I will always look back on. It's why you're involved in football. To get promoted so early in my career was a great feeling."
Williams signed for the Reds in August 2018 from hometown club Huddersfield and made 11 league appearances that season – mainly as back-up to Dimitri Cavare who he then replaced for the last four games. He has been almost an ever-present in the current season for the sixth-placed Reds so says promotion would be even more special this year.
"This would top it. I have been more involved and contributed to the team more. I can see similarities to the last promotion squad. The momentum and confidence is with us like it was then.
"It has built more slowly this season because we were learning on the job at the start."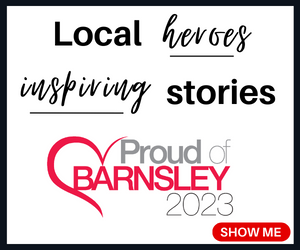 There were rumours of interest in Williams from other clubs during the January transfer window. He said: "It wasn't aware of any of it. I was concentrating on doing my best for Barnsley."
Williams is out of contract at the end of next season and the Reds are thought to be keen to extend his deal.
"I am just focusing on football then I will decide when the time is right. I am happy here and enjoying my football."
Williams has netted five goals this season – including three in 2023 – and added five assists which is the joint most in the squad. He had never scored in the league before this season.
He said: "I don't how that has happened but it's good.
"I would have taken those numbers for the season but I want more now.
"I have my own personal goals now and I will be striving to get them.
"If I can get close to double figures for goals and assists it would be a big achievement at any level.
"The gaffer gives me the license to get up the pitch but if we lose the ball I have to get back in."
Williams enjoyed the 4-1 home victory over fellow top six side Derby County on Saturday. He said: "It was a massive win and the fans helped us massively with the singing and scarves. To beat one of the top teams shows how far we've come
"We just need to keep replicating that performance, plugging away and see where it takes us. Winning breeds confidences and it's flowing throughout the team at the moment. The whole team is scoring and the whole team is defending.
"The lads on the bench are cheering us on. It's just a really good vibe."