MADS Andersen is hoping to start every game in a league season for the second time in his Barnsley career.
The Danish defender and Reds captain started all 46 Championship games in 2020/21 and has started every League One match so far this campaign.
He told the Chronicle: "I am always happy to play every game. I want to keep it going all season and help the team as much as I can.
"I am trying to be as fit as I can.
"I am always stretching every evening, I have so many compacts and muscle guns – all to prevent injuries.
"I do a lot of work on my breathing which also helps me. So far, so good."
The Reds are in the play-off places and nine points off the automatic promotion spots. Head coach Michael Duff's mantra is to focus on the next game but is that easy to do? Andersen said: "It is for me.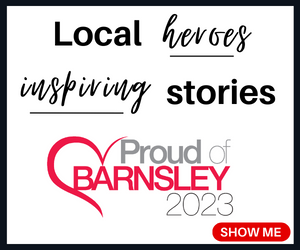 "I don't go into the speculation or follow the table because I know then I will start to think 'we have to win this game' or 'they have to win that game'.
"I keep myself emotionally stable and try to perform as best I can."
Andersen praised the Barnsley fans for their support in the 4-1 win over Derby.
"It was an amazing crowd – one of the best atmospheres since I have been here.
"It was very enjoyable and definitely helped the team a lot.
"It helps much more than fans might think.
"It gives an extra push and energy."