A PETITION has been submitted to Barnsley Council to move 'Britain's most pointless streetlight' to increase safety for residents.
Coun Dickie Denton, who represents Darton East, has been leading a campaign to secure better street lighting on the popular footpath that runs between Inglewood and Oaks Farm Drive.
A petition of over 60 signatures was recently submitted to the council.
The current street light is around 30 metres away from the footpath, obscured in overgrown trees and provides no illumination.
Coun Denton told the Chronicle: "Since my election last May I have been trying to establish responsibility for this footpath and budgetary ownership but have been constantly frustrated.
"Like the residents of Darton East I have been left in the dark.
" I have even brought the chief executive of Barnsley Council to view the site.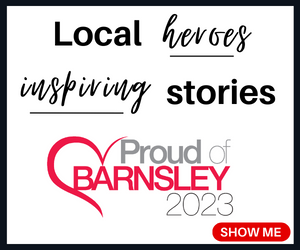 "I am told there is a lack of funds and relocating this streetlight does not justify the cost but what price do we put on public safety?
"Despite spending many tens of millions in Barnsley town centre, the council are telling us that they do not have the money to make Darton a safer place for its residents.
"The Barnsley Liberal Democrats proposed a 'safer streets' amendment to the council's 22/23 budget which would have provided funds for projects like this but unfortunately it was voted down as the Labour Group chose to put petty politics in front of resident safety."