TRAIN services which connect scores of Barnsley commuters to nearby cities on a daily basis cannot be relied upon by those who are putting their faith in public transport, according to South Yorkshire's mayor.
Oliver Coppard blasted the unreliability of trains following crunch talks with Matthew Golton, the managing director of TransPennine Express.
The mayor revealed up to half of the public transport provider's services are being cancelled on 'any given day', causing considerable delays for commuters.
This, according to Mr Coppard, is having a wider impact on South Yorkshire's overall economy.
He said: "The TransPennine Express service is not good enough with up to half of all services cancelled on any given day.
"Right now it's so poor our communities simply can't rely on trains to get them where they need to be, when they need to be there.
"To unlock our region's potential we need a frequent, affordable and reliable rail network.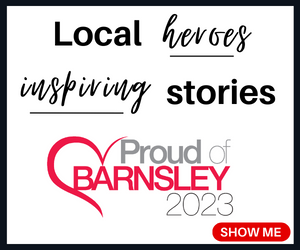 "We're in a cost-of-living crisis and an environmental crisis, and effective public transport is a fundamentally important part of the solution to the problems we face."
It comes after council bosses backed a £1.1m boost to fix 'broken' public transport pressures across the borough.
The two per cent annual budget increase for transport from local councils in the region will arrive despite continued pressures on local government finance, and is the first uplift of its kind since the start of austerity over 12 years ago.
Figures from the Office of Rail and Road show the number of visitors to Barnsley's stations has increased on the previous year's figures, but they have not yet rebounded to pre-pandemic levels.
By far the town's highest for footfall, 1,033,054 visits were registered in the year up to September at Barnsley Interchange, with Silkstone Common's 28,164 making it the least-used station.
The town centre hub was followed by Wombwell's 160,182, Elsecar's 133,294, Penistone's 127,012 and Darton's 104,096.
"I am yet to be convinced that TransPennine Express' recovery plan is matching the scale of the problem, and I will continue to press them to ensure they start delivering," Mr Coppard added.
"I'll also be writing to Mark Harper to make the case that as Transport Secretary he is ultimately responsible for rail contracts and must do everything in his power to fix the problem.
"Our communities rely on these links to access the work, education and social opportunities that everyone deserves.
"In the immediate term, Mr Golton has agreed to come with me to hear directly from passengers, to continue his recruitment drive and to significantly improve customer care - including looking at additional compensation for those affected.
"My vision is for a greener, smarter, integrated transport network that our communities can rely on. ( "Bit by bit we're trying to make things better for the travelling public and this is a real signal of intent - we are taking the important first steps on our journey to fix public transport."