Michael's Duff says Barnsley will 'respect' the point they collected at Bristol Rovers but felt they were denied all three by the referee.
The Reds drew 0-0, sending a four-game winning run.
Duff said: "We value the point and theclean sheet. We weren't quite at our best, first half in particular, but we've had two penalties not given and their goalkeeper's got man of the match.
"You can't be brilliant every week. We've come to a difficult place and we'll respect the point. In September or October, we would lose that game 1-0. They are quiet in the dressing room which is probably a positive in itself."
Barnsley felt they should have had a penalty for a foul on Devante Cole. Duff said: "Players' reactions tell you everythin. Devante is about to pass the ball in from a yard out. There's a reason he has gone backwards. The wind hasn't blown him over. The referee says there is not enough contact but it's enough to knock him over so in my opinion it's a penalty.
"We can't control the referee. He's not the reason we drew. But you need them to get big decisions right in tight games. There was a handball as well."
Midfielder Luke Thomas added: "I think overall we're frustrated but credit to Bristol, they nullified our gameplan and made it really difficult. We had the best chances. On a different day we probably get a penalty. We can't believe it's not been given. As soon as the referee watches it back he will realise he's made a mistake but we all make them. But we won't let our heads drop, it's another point towards where we want to get to."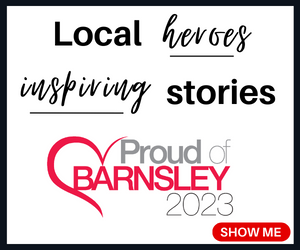 Luca Connell was ill so January signing Jon Russell started in midfield. Duff said: "Jon's going to take time. He did OK, showed good bits and bad bits. He looked nervous. It's hard when you come into a good team which is doing well. You want to just get through it. He has more ability than he's shown. He wanted to play safe too often. After a run of six or seven games he would start looking forward and bursting past people. But it's a natural human instinct to protect and be careful rather than trusting yourself. Luca has been one of our best players this season so it's big shoes to fill but we think he's a good player."