JAMES Norwood would love to reach the Championship for the first time at the age of 32 but, as the most experienced player in the Barnsley squad, is making sure they focus on each game rather than obsess over the end goal of promotion.
The striker joined for this season from Ipswich Town, having spent much of his career in non-league football. He has seven goals for the Reds who are sixth in League One with 14 games left.
Norwood told the Chronicle: "The Championship is something I would love to play in. I am a firm believer that everything happens for a reason and whether that was me going from Ipswich to Barnsley to go for promotion, we'll see. We will give it a good go then see where we are at the end of the season.
"We have had blips but you can see how far we've come as a team and squad and club. Now we're going into games as favourites, dominating games and creating chances. Teams around the league are realising now that we are a very good side."
Norwood signed a one-year contract but the Reds have an option to extend it into a second season. He said: "It's not something I am thinking about. I have had enough contracts to know sometimes you get rewarded for how you are playing and sometimes you don't. If we are successful as a team and I leave, we've still been successful. If we're successful and I stay, I am happy as well. I just want to help the team."
Norwood was brought in for his experience, which he using now to keep the young team focused in the run-in.
"The lads are calm enough to know that there are bigger clubs than us in this league. I have been in this sort of situation before. If you hear rumblings of 'I think we can do it' they need to be calmed down. We will just focus on winning each half then the league table will look after itself."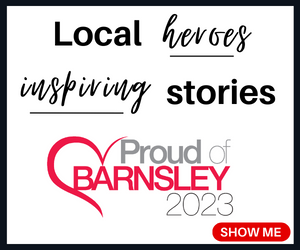 Looking slightly further ahead, Norwood is relishing the prospect of Portsmouth on Tuesday night then home games against three of the other current top six over the next fortnight as Barnsley take on Plymouth, Sheffield Wednesday and Ipswich.
"You want to test yourself against the best teams in the league and, if we take points from these games, we will solidify our place in the top six. When you play teams around you it's important not to get beaten. But, if we can win, we can apply a bit of pressure."
Norwood has played alongside Devante Cole up front for most of the season. He said: "Me and D understand each other's game. It was difficult at first, understanding the roles in the team. But we've changed into a higher press which suits us. We enjoy getting after people, making things difficult for them, chasing defenders down. We understand each other's games. D has improved a lot in the air recently and is more aggressive getting up for headers. I know always where he's going to be."
Norwood has received praise for his work-rate, chasing lost causes and forcing defenders into errors. He said: "It's been ingrained in me from very early that, even if you're having a bad game, there's no excuse not to work hard. It's so important to make life tough for defenders and keep your energy up. They don't want to run towards their goal and be bashed about. If you chase things down and don't give them space, it gets the crowd up and changes the momentum of the game."
Norwood has been impressed by Slobodan Tedic since the Manchester City loanee returned from injury.
"He's been a different player. I don't know if we signed his brother before. He's a real handful. You can understand why he went to Man City for a few million quid.
"In his first training session back everyone was just barraging him with compliments. He's aggressive, big, tall and very unselfish – he will round the goalkeeper and square it. He's a real asset for us. I don't know if he's desperate for his first goal but, with what he does for the team, it's not vital that he gets goals."