Oakwell's East Stand will be closed for Tuesday's home game with Portsmouth, Barnsley FC announced late on Monday evening.
"There is a section of loose cladding which has been identified in our pre-match inspection and deemed unsafe," read a club statement.
"Therefore, the East Stand and the East Stand car park, will be closed to all personnel for this fixture, including East Stand hospitality.
"The club are hopeful that the necessary work required will be completed ahead of our league fixture against Plymouth Argyle at Oakwell on Saturday, kicking off at 3pm.
"We are determined not to allow this to affect the fantastic momentum generated by the club and supporters ahead of what is an important fixture."
Supporters with tickets in the East Stand can chose between a refund or to be relocated to one of the other three stands. Fans can swap their tickets at the club from 10am with long queues expected in the hours before kick-off.
A statement from the supporters' trust read: "We support the club's decision to prioritise supporter safety.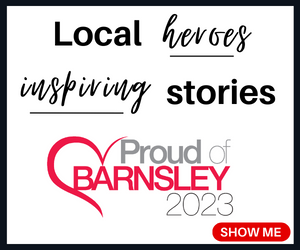 "As deeply frustrating as this is, through our conversations with the club we know every possible solution was explored before a full closure was announced. Unfortunately, the safety of every supporter in the East Stand couldn't be guaranteed and therefore the club were left with no other option.
"Whilst we're supportive of this decision, it does highlight the need for the football club and council to come to an agreement on the lease at Oakwell, to ensure ongoing repairs and care of the stadium is an ongoing priority for years to come.
"We encourage those supporters sadly affected to arrange their ticket swap or refund as early as possible tomorrow to help with what will likely be a challenging process for those working in the Oakwell offices. From kick off, let's get behind Michael Duff and the players, and keep the momentum building from the last two months."