SOME of the biggest names in recent English and Yorkshire cricket history were interrogated in a hearing into the racism scandal brought to light by Barnsley man Azeem Rafiq.
The Cricket Discipline Committee – a branch of the England and Wales Cricket Board – held a hearing this week and last, with the panel's verdict expected later this month.
Rafiq, from Gawber, initially made public allegations of racism at Yorkshire CCC in 2020 which led to multiple sackings at Headingley which was briefly banned from hosting England matches.
The club has been charged with bringing the game into disrepute as have former players Michael Vaughan, Gary Ballance, Matthew Hoggard, Tim Bresnan, John Blain, Andrew Gale and Richard Pyrah.
The individuals have all been accused of using racist language. Possible sanctions include bans from playing or coaching.
Vaughan – the former England captain who denies all allegations of racism – was the only one to give evidence.
Ballance and Yorkshire have accepted the charges against them while the others have withdrawn from the process.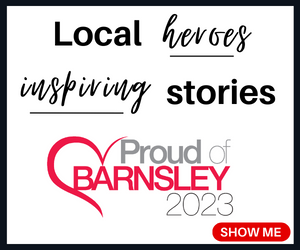 Vaughan is accused of telling a group of Asian players, including Rafiq, 'there's too many of you lot; we have to have a word about that' before a game against Nottinghamshire in 2009.
Current England star Adil Rashid, who gave video evidence from Bangladesh while on international duty, and Rana Naved-ul-Hasan have backed Rafiq's claim but Ajmal Shahzad, the fourth player, has said he cannot recall the comment. Vaughan denies saying it, adding he 'couldn't have been more proud' of the Asian contingent in the team.
He said: "If you go through the history of me as a player, I don't know of a time when I could put my team-mates in a bad state of mind to go out and win a cricket match. That's not what I'm about."
Vaughan did admit 'unacceptable' tweets about foreigners in London and in call centres, and added that he had been on 'inclusion training' since.
Vaughan's team questioned the thoroughness of the ECB's investigation.
Former England bowler Bresnan was accused of using a racial slur towards Rafiq's younger sister Amna during a media day in 2014 when she was on work experience.
He denies that as well as referring to Asian players as 'the brothers.'
He has admitted calling them 'you lot' but denied it was in racial context.
Hoggard, another former England bowler, has admitted using racist terms but denied other allegations such as calling former wicketkeeper Ismail Dawood 'token black man.'
Blain, who played for Scotland then was a coach at Yorkshire, is accused of using a racial slur against Asian people then, after being pulled up on it by a team-mate, said it was 'like calling a British person a Brit.' He denies doing so.
Former Yorkshire captain and coach Gale is accused of using racial slurs, which he denies.