BARNSLEY AC had a very successful trip to the Retford Half Marathon.
Gary Briscoe, Gareth Cooke, Josh Bird and Michael Grain won the men's team prize as the club with the first four runners to finish. Gary was third in a time of 1-10-50 with Gareth just a place behind with a course PB of 1-11-18.
Josh was eighth, knocking 38 seconds off his PB in 1-13-26. Michael also set a new PB by more than a minute, finishing 13th in 1-15-08. Naomi Drakeford set a course PB with a time of 1-29-13.
The North Lincolnshire Half Marathon took place in Scunthorpe.
Barnsley AC's Michael Slack was first back for the club in a PB by three minutes of 1-18-02. Lee Pickering and Gemma Thickett both knocked four minutes off their half marathon best times, finishing in 1-35-48 and 1-38-45 respectively.
Gail Colville was just eight seconds off her PB on her way to qualifying for the English Masters over55 age group.
Her time was 1-33-16 and she will now represent England at the Chester Half Marathon in May.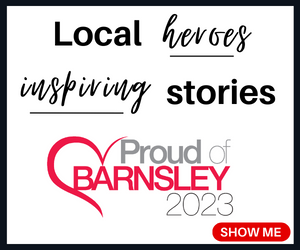 First back for Penistone Footpath Runners, with a PB of 1-18-46, was Will Hoyland. Rhianna Bamford and Chloe Worth recorded PBs of 99-30 and 100-45 respectively. John Lawcock fnished between them in a time of 100-25.
Alan Ford was the first Barnsley Harrier as he finished second over45 man and 24th overall.
Before the half marathon started, there was a 10k race. Barnsley AC's Lydia Race took more than a minute off her 10k PB, finishing 25th in 38-02. She was third woman and also first over35 woman.
Chris McNicholas collected the first over60 male trophy with a time of 39-50.
Penistone's Gareth Irvine finished third in the over45 men's category in a time of 38-30. Jane Lawcock finished in a time of 72-38.
Harrier Caroline Batty finished 117th at the Ian Roberts Memorial Fell Race in Marsden.
Harrier Dean Goodwin finished the 100-mile Rasselbock Backyard Ultra in 24th place after completing 24 laps in 17 hours, 55 minutes and 24 seconds.
Harrier Bev Clark collected her 'Abbotts Six Star marathon majors finishers medal' as she completed the Tokyo Marathon on Sunday. Starting the series in 2008 with the London Marathon, Bev has gone on to complete the marathons in Boston in 2013, New York in 2014, Berlin in 2015, and Chicago in 2016.
Penistone's David Napier continued his preparations for the Great Welsh Marathon with a run out at the Oundle 20 in Northamptonshire. He finished in a time of 2-40-17, at about the pace he hopes to complete the marathon in.
Penistone's Harriet Drouin ran the Ten Res's 26-mile fell race, with more than 4000 feet of ascent.
She was 23rd out of 47 women with a PB of 17 hours and 58 minutes.
Vicky Shaw celebrated her 100th ParkRun milestone at Barnsley ParkRun. She was first woman, knocking 36 seconds off her PB with a time of 20-11.
Ben Hopson ran an overall ParkRun PB on his first outing at Frickley ParkRun, where his time was 25-12.