NICKY Cadden dedicated his first Oakwell goal to baby son Leo – capping a hectic last month for Barnsley's left wing-back.
The 26-year-old, who became a dad on February 19, made it 2-0 to the Reds against Portsmouth on Tuesday with a superb long-range strike then stuffed the ball up his shirt.
After the 3-1 win, the Scot told the Chronicle: "I nearly forgot.
"I had to run back and get the ball.
"My dad shouted at me for not doing it at Oxford (when he scored his Reds first goal on February 4).
"Everybody says being a parent is the hardest thing you will do, and it's a lot harder than that.
"But he's been brilliant, his mum has been brilliant and I have loved it even though it's a big change."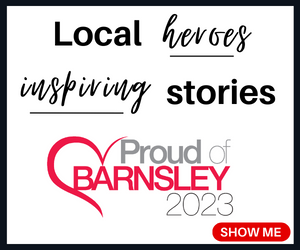 Cadden was preparing to play at Cheltenham Town last month but received a call which changed his plans.
"I stayed over at Cheltenham and my missus phoned me about eight in the morning.
"I was like 'oh no, I want to play this game.' I got home about one.
"She was in serious contractions.
"I took her to the hospital about two and we were there until six in the morning. I was trying to watch the game at the same time and she was shouting at me.
"But I will play a lot of games and I don't know how many kids I will have. The gaffer (Michael Duff) was brilliant."
There were several expectant fathers at Oakwell this season with goalkeepers Brad Collins and Jack Walton – who has since moved to Luton – also recently welcoming babies.
Cadden said: "I am sharing tips with Brad. It's good to go through it at the same time.
"Walts has left but he's had a little girl and I've been texting him as well."
Cadden could add a promotion to his eventful 2023 with Barnsley currently fourth in League One, but is staying grounded like the rest of the squad.
"We're just focusing on the next half then we'll see where it takes us.
"We dropped a wee bit on Saturday (in a 0-0 draw at Bristol Rovers) but it was a good draw when we won against Portsmouth."
Barnsley now host second-placed Plymouth tomorrow, hoping for revenge after a 1-0 loss in Devon on the opening day.
"You want to play against the best in the league.
"They were good when we played them at the start of the year and we weren't at our best.
"Hopefully, with the form we're on, we can give them a better game."