ADAM Phillips is pleased with his regular goals and assists from midfield and believes he has improved the less celebrated sides of his game while working with Michael Duff this season.
The 25-year-old has netted eight goals this season, six in the league and two in the FA Cup.
He has the most assists for Barnsley this season with six, including two in the 3-1 win over Portsmouth on Tuesday.
But head coach Duff has challenged Phillips to improve the defensive and positional side of his game.
He told the Chronicle: "The gaffer told me what he wanted me to work on when I first came here.
"I have definitely improved that side of the game but I am willing to learn more. The way we play adds that defensive work to my game.
"I came in when the season had started and I was playing catch-up.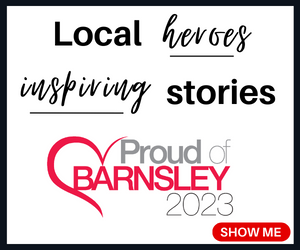 "We work hard on it on the training pitch and every player knows their role.
"You have to do both sides of the game. Most players are only on the ball for two minutes in the game.
"The stuff off the ball has to come and I will be working hard to get better at it."
Phillips has netted regularly from outside the box. He said: "I always fancy myself when the ball drops to me.
"I just try to get in good positions then use my technique and quality and try to do the best I can to hit the target.
"Sometimes they fly in which is a bonus. My favourite one so far is the volley at Bolton in the FA Cup."
The league goals have been shared around the Barnsley team this season, with strikers Devante Cole and James Norwood netting ten and eight while wing-back Jordan Williams has five.
Phillips said: "It comes from how we play. There are chances all over the pitch, and we have a lot of quality.
"We expect to create a lot of chances then we have to finish them off.
"We've been clinical."
Is there competition in the dressing room about the top-scorer crown this season? Phillips said: "There is a bit.
"The strikers want to keep scoring and I am happy to assist them.
"As long as we're winning, that's all that matters."
Fourth-placed Barnsley are due to host second-placed Plymouth tomorrow, with a current 11-point gap between the sides.
"It's a game we want to win and, if we do, it puts us in a good position with games in hand. But we're taking each game as it comes.
"We know it will be tough. They are in a good position with good players and a good squad.
"We'll have to be at it and carry on our performances from recent weeks."