WHEN Plymouth went 17 points clear of Barnsley on Halloween night, the idea of the Reds catching them must have seemed like the most implausible ghost story.
It is still unlikely but the fact that it is not impossible going into the final two months of the season is testament to the outstanding work of everyone at Oakwell this season.
The fourth-placed Reds now are due to host the second-placed Pilgrims in a fascinating fixture today.
A defeat, and possibly even a draw, would end all realistic discussion of automatic promotion but victory would leave the Reds eight points behind Plymouth with two games in hand.
After this match, Plymouth are not due to play any team in the top seven this season while Barnsley face another three of them in their following three fixtures.
But such a difficult run for the Reds has its advantages because, if they win, they inflict damage on a direct rival while also boosting their own points tally.
We may soon know if they will be battling to reel in Plymouth and third-placed Ipswich or stave off seventh-placed Wycombe, who they visit a week later, for the remainder of the campaign – or saunter safely into the play-off places which would be a significant achievement.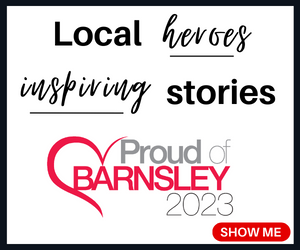 They are set to host the current top three and visit Wycombe over a potentially decisive fortnight. But they are unbeaten in nine and have won nine of their last ten home games, the last two in convincing style against fellow top ten sides. If they continue that level of performance – and not dip slightly like in the 0-0 at Bristol Rovers on Saturday – they are capable of winning the majority of those tough games which would put them in top two contention going into a kinder April.
If Barnsley finish on 90 points – a very challenging but realistic target that would require nine wins from the last 13 fixtures, having won 13 of the last 18 – then they will be extremely unlucky to have to go through the play-offs.
Another aim for this weekend's game will be to show how much better they are than when the two clubs last met.
Barnsley visited the Devon outfit almost eight months ago on July 30 – the opening day of the season – and lost 1-0. Jack Aitchison hit the bar and was denied a clear penalty for a push in the back by Dan Scarr, who should have been sent off, while Josh Benson and Nicky Cadden had shots cleared off the line.
But the hosts were by far the better side and should have won by a lot more against the disjointed Reds. The performance caused Duff to abandon the 3-5-2 formation he had worked on all summer, which he has since returned to.
That was the first of nine wins from Plymouth's first nine home games of the season – setting a new club record.
After losing at home to Port Vale in December, they then won their next five before a 0-0 draw with Fleetwood then this week's two wins.
While the Reds were being held at Bristol Rovers, the Pilgrims were winning 2-0 at home to Charlton Athletic then – as Barnsley were winning 3-1 at home to Portsmouth on Tuesday – Argyle were coming from behind to win 2-1 at home to Derby County.
Their away form has been less impressive with two wins out of their last ten on the road, while the last match on their travels was a 5-2 defeat at Peterborough United.
They have lost some influential players recently. Forward Morgan Whittaker returned to Swansea after a loan in which he registered nine goals and seven assists while goalkeeper Michael Cooper and defender Scarr have picked up long-term injuries.
Plymouth also have a Wembley final to look forward to, against Bolton Wanderers in three weeks in the EFL Trophy.
This game is almost like a cup final for Barnsley, certainly in terms of their top two hopes, and they will need the backing of the home supporters again.
The two clubs have met 68 times, with Barnsley losing 31 and winning 18. The Reds' only victory in the last five meetings was a 3-0 Easter Monday success in 2019 in Plymouth which helped them to promotion the next week.
Plymouth had an excellent record at Oakwell until 1970, winning eight of 14 visits and losing just three. Since then, they have won just two of 19 games in Barnsley – losing nine and drawing eight. But their last two visits brought a 3-1 win in 2010 then a 1-1 draw in 2018.