A 'LANDMARK' bridge which will connect Barnsley Interchange with the new-look town centre is set to be more than £4m overbudget by the time it's completed.
The new Market Gate bridge over the railway line - set to be in use by October - will be a permanent replacement for the former Jumble Lane level crossing which was closed to improve safety in the area.
However, according to South Yorkshire Mayoral Combined Authority (SYMCA) documents, costs have increased significantly by £4.4m to £12m.
A further £2.5m was allocated by SYMCA following a meeting on Monday.
A report said: "Subsequent to the approval the scheme has encountered increased costs are a result of unforeseen delays and cost risks - including the main contractor going into administration and diversion of uncharted gas mains.
"The scheme is at an advanced stage of delivery with costs fixed with the main contractor.
"It previously included 'improvements to the public realm at both ends of the bridge'.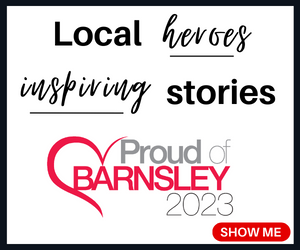 "These formed part of the contract outputs, however the public realm costs were excluded from the 2021 full business case as this focused only on the costs and benefits of the provision of the transport infrastructure (the bridge) in line with the transport business case approach and eligibility for Transforming Cities Fund.
"Costs now reflect the full scheme delivery including that public realm - the total costs have increased by £4.4m.
"All costs are now known, final and contracted and therefore risks are no longer relevant.
"The original timetable proved to be ambitious given the dependence on the utility works, however with the remaining actions the scheme opening in October 2023 would appear reasonable."
NMCN had been identified as the preferred contractor but fell into administration within days of the initial contract being signed, leading Keltbray to step in.
Council leader Sir Steve Houghton added: "We're looking forward to opening the bridge this autumn as a stunning addition to the Barnsley skyline and the first thing people see when arriving by bus or train - something our outstanding town centre deserves.
"The next big milestone in the construction process will see the 'pylons' installed later this month.
"Since we started work on site in July 2022, there have been further delays, including the necessary diversion of gas pipes.
"This is a typical issue for construction projects of this magnitude, which has now been resolved and factored into the overall costs.
"The majority of the funding for the bridge has come from external sources: £7.3m from SYMCA and £2m from Network Rail.
"We're funding the rest of the project as part of the wider town centre regeneration - there is no additional cost to the taxpayer."