A POLICE officer who was charged with sexual assault would have been dismissed from the force had he not resigned, a hearing was told.
PC Paul Hinchcliffe, 46, was drinking at The Church House on Saturday, October 3, 2020.
He made sexually suggestive comments towards a woman at the pub, while also taking a photograph of her and showing it to other people.
Hinchcliffe, of Wath, then flicked beer foam from the top of his pint at her chest area, pulled her top down and took another photograph.
The woman was upset by the incident and asked a friend to come and pick her up so she could leave.
An investigation was launched after a report was made to the force's Professional Standards Department.
In an interview, the officer answered 'no comment' to all questions put to him.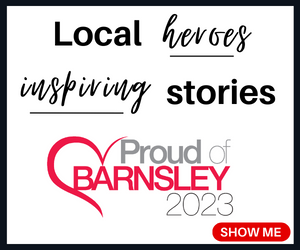 CCTV obtained from pub as well as the photographs taken by Hinchcliffe on his mobile phone were obtained and used as part of the case.
He was charged with one count of sexual assault, which he denied, but he was found guilty by a jury at Leeds Crown Court in January.
He was due to be sentenced on February 24 but this has been adjourned until March 31.
An internal force hearing found that Hinchcliffe would have been removed from the force had he not resigned.
He also been placed on the barred list.
Laura Poultney, Chief Constable of South Yorkshire Police, said in a report: "Police officers are expected to uphold the law.
"A central part of that is that they obey it themselves.
"Being convicted of criminal offences therefore causes very substantial discredit to fall upon South Yorkshire Police and policing nationally across the United Kingdom.
"This is a conviction for an offence which would particularly concern the public, this is a conviction for a sexual offence.
"The public rightly expect police officers to protect women, girls and others from inappropriate sexual behaviour and being convicted of such offences particularly undermines the public trust.
"Public confidence in policing continues to be shaken by the conduct of police officers who perpetrate sexual violence against women and girls both on and off duty.
"Police perpetrated sexual misconduct is an area of particular public concern.
"In my view this is a very serious breach indeed, well capable of justifying dismissal.
"I take into account that the officer was an experienced officer and worked in the training department at the time.
"This is an aggravating factor.
"He should have been setting an example to younger officers but did not do so.
"In the circumstances the only appropriate outcome is to find that disciplinary action is appropriate and, that the officer would have been dismissed if he had not ceased to be a member of the police force.
"This is my determination, as a result of this decision I direct that his details are also placed on the Barred List."