ASSURANCE has been given - and extra resources promised - to Barnsley's semi-rural communities following concerns over a crime spike due to a lack of police presence.
According to the National Farmers' Union (NFU), 2020 and 2021 saw a reduction in thefts - a decrease attributed to long spells of Covid-19 lockdowns - before incidents started to climb last year.
Parish councils in Barnsley - which represent the town's most isolated villages - suggest rates have surged by more than a third.
South Yorkshire Police and Crime Commissioner, Dr Alan Billings, revealed more resources will be allocated due to rural crime becoming a 'growing trend' across the borough.
He said: "News of the expansion of the rural crime team, based at Ring Farm in Cudworth, was greatly appreciated.
"People in rural or smaller urban areas often feel that they have less of a claim on police resources than those who live in the bigger towns or the cities.
"Because rural crime is a growing concern, I have become a member of the National Rural Crime Network, which is a collaboration made up of police, charities, commercial and not-for-profit organisations.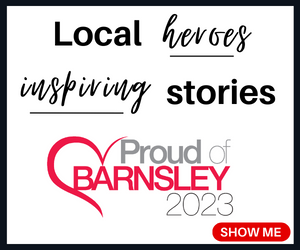 "The network highlights issues affecting rural communities and shares good practice aimed at preventing and reducing crime and the fear of crime in these rural areas.
"I have had meetings with farmers who have told me about damaged crops and terrified animals - they need reassurance, through careful explanation, of how resources are allocated and by seeing more of the police in their area.
"Rural crime can range from theft of machinery and vehicles to organised crime - theft of plant is often linked to organised criminality, and rural crime includes crime which damages employment, heritage and tourism prospects and, ultimately, the UK economy.
"Many rural and farming communities and parish councils have expressed their thanks for the renewed commitment to understanding and tackling rural and wildlife crime."
Coun Hannah Kitching, who represents Penistone West - one of the hardest-hit wards for rural crime - praised the response and hopes more resources will provide assurance.
"Some people, particularly farmers, often feel like sitting ducks due to the more isolated nature of locations and they're often caught between neighbouring police forces," she told the Chronicle.
"Thieves know that and have taken advantage of the quiet roads as well as easy routes in and out.
"There needs to be a more joined-up approach from the police, as we have South Yorkshire, West Yorkshire and Derbyshire forces all closely linked.
"Farmers who have been impacted by rural crime are very effective at talking to each other, sharing CCTV and anything untoward, but they deserve help so this is a good move.
"Hopefully more police presence will be seen where it really is needed."