RESIDENTS flocked to the streets of Cawthorne last Wednesday to pay their respects to a former police officer who dedicated his life to the town.
Richard Sainsbury, 64, began working at South Yorkshire Police in the late 1980s and remained there until 2011 when he retired.
His wife of 20 years, Caroline, told the Chronicle he was 'the most caring' and 'well-respected' man who did a lot for the town before he died of cancer on February 8 at Barnsley Hospice.
On Wednesday, his funeral was held at Cawthorne Church as a number of police officers paid their respects to the Monk Bretton man.
Caroline said: "Even though we're from Monk Bretton he had a lot to do with Cawthorne and he did their Remembrance Sunday parade, even after he retired.
"He also liked to play poker at Cawthorne Club so we have a lot of links there.
"He was diagnosed with cancer two years ago and we knew then it was already too late - he went through operations, radiotherapy and chemotherapy but died at Barnsley Hospice on February 8.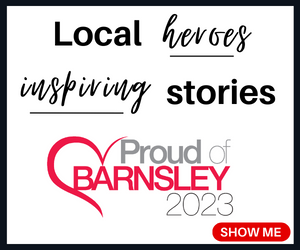 "Everyone at the hospice was absolutely fantastic."
Caroline described Richard as the most 'kind and caring' husband who 'rescued' her from her hard life - and he leaves behind his daughter Joanna, two step-children, five grandchildren and his brother Glyn.
"He was so well-respected," she added.
"He did a lot for Barnsley and he was certainly a character.
"He was an absolutely amazing husband and he truly loved me from the day we met until the day he died.
"He was kind, caring and he rescued me from the life I was living."
Richard will fondly be remembered for his work in the force, but also for his charity work.