Michael Duff praised his players, the staff who cleared the snow to allow the game to go ahead, and the 'fantastic' fans after a 3-0 win over Plymouth Argyle at Oakwell.
The Reds scored three times in the final 30 minutes through Adam Phillips, Mads Andersen and Nicky Cadden to cut the gap to second-placed Plymouth to eight points, with two games in hand. They are unbeaten in ten games, with eight wins, and have won ten of their last 11 home matches.
Duff said: "I'm delighted with the result and performance. We've beaten a really, really good team.
"It probably wasn't a 3-0 game. It was two good teams going at it. The first half was cagey and we were a little bit passive with our pressing and didn't use the ball well enough. For the first time, it looked like the players knew the magnitude of the game.
"We tweaked a few things at half-time and got them to be more aggressive in the press. We survived a little scare in the first few seconds of the second half but, from that point on we built momentum, put them on the back foot, the crowd got involved and the confidence grew. As soon as the first goal went in I didn't think we would step off it and we finished really strongly."
Adam Phillips got the opening goal from outside the box. Duff said: "His quality has been there all season. Rather than just having flash moments in games, his overall contribution is getting better like his pressing. He's been at the heartbeat of most of the good things we've done."
Mads Andersen made it 2-0, having almost gifted Ryan Hardie an opener at 1-0 only for Harry Isted to make a fine save. On the mistake, Duff said: "He's a bit unlucky. The ball was moving all over the place. He's tried to make himself as big as possible and it's somehow got through the gate. Credit to Harry. It was a Mexican stand-off where Hardie is waiting for him to move and he's like 'I'm not moving'. It's who blinks first and it looks a routine save but there's a lot of quality in it. Then Mads gets the goal which was pleasing. It's centre half to centre half with Bobby Thomas crossing."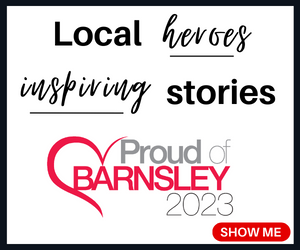 Andersen said: "We are very happy. We just kept going, kept pushing and kept believing. We played a very very good second half. It thought it was very controlled. We knew if we kept going we would get the breakthrough."
Nicky Cadden made it 3-0 with a free-kick from the edge of the box after Luke Thomas was fouled and the referee did not give a penalty.
Duff said: "It was nice to cap it off. But I thought it was a penalty. We thought we scored early on with Herbie Kane (which was ruled out for offside). We thought it was level, but luckily no one is talking about referees because it was a good performance and win."
Devante Cole was taken off at half-time. Duff said: "Devante could have sulked and made it about him but he didn't. He wouldn't have liked the decision but he respected it. He said all the best to the lads. He's been absolutely brilliant this season and run his socks off. But we felt looked half a yard off it, not that he was poor, and we have quality to bring on now. That's a really pleasing sign of where the group is at. We've all won."
The roads and paths around Oakwell had been cleared of snow yesterday to allow the game to go ahead. Duff said: "We didn't train until 12. It took some of the lads three hours to get in. It probably disrupted us more than Plymouth.
"I wasn't worried it would be called off. The CEO down to the groundsman, cleaners, my staff, everybody was chipping in (to clear the snow). I said to the groundsman that everybody is glad they worked through the night to get game on. It was similar to last Tuesday with the East Stand. I thought the supporters were fantastic as well."