DOZENS of people were arrested in South Yorkshire Police's 'largest ever' day of action in Barnsley last week.
On Wednesday, police officers from across the town took part in Operation Duxford.
Officers clamped down on domestic violence, child exploitation and neighbourhood crime.
The district welcomed officers from across the force - with almost 200 officers and staff working to tackle those issues which matter to residents.
Key partner agencies were also involved such as Barnsley Council under the JoiningForces initiative, Berneslai Homes, South Yorkshire Fire and Rescue Service, Yorkshire Ambulance Service, Department for Work and Pensions, Probation Service, and tenancy enforcement teams.
Officers were also able to attend Barnsley Metrodome to speak to young women involved in an event to mark International Women's Day.
A total of 24 arrests were made throughout the day, including for theft from a motor vehicle, burglary, money laundering, robbery, affray and failing to attend court.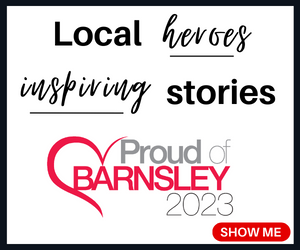 Weapons such as knives were recovered following warrants, and a number of cars were seized for having no insurance.
The day of action began with Barnsley's District Commander Chief Superintendent Simon Wanless and the force's Deputy Chief Constable Tim Forber addressing officers at the district's HQ on Churchfield near the town centre.
Chf Supt Wanless said: "The staff and officers serving the Barnsley district work tirelessly to disrupt criminality, protect the vulnerable and make this a safer and nicer place to work, live and visit.
"It was the largest day of action we have put together of this nature, and it was fantastic to see units from the rest of the force - as well as the partner agencies we work so well alongside - come together to deliver the most arrests we have made on such a day.
"The focus was quite multi-faceted.
"We did a lot of work with our partners and community teams to reassure communities and get out there to be a visible presence so they could see us and ask us questions.
"We also wanted to reassure them about the activities that were taking place.
"It's three-fold in terms of objectives - one is to reassure communities; the second is to make sure organised crime gangs (OCGs) know they can't get a foothold in our district; third is to make sure anyone outstanding as wanted knows they won't be welcome in Barnsley and we will take action to get them into custody."
A full list of the key enforcement actions that officers took are below.
Weapons including knives being recovered from a warrant on a property in the town centre
Nine people who had failed to appear before a court being located and re-arrested
Three closure notices being issued on properties that cause persistent issues through offences relating to drugs and antisocial behaviour
Five cars seized for having no insurance
Two £400 fixed penalty notices being issued for fly-tipping
Four antisocial behaviour warning letters being issued in relation to issues at the Barnsley Interchange
Engaged with more than 1,800 members of our communities including at the Barnsley Council Targeted Youth Support International Women's Day event at Barnsley Metrodome
Visited 34 retail premises to find out what we can do to help them protect their business with positive feedback received
Visited 18 addresses to discuss issues with vulnerable residents
Visited five vulnerable victims believed to be at risk of organised crime exploitation
Held pop-up police stations across the district to discuss issues that matter to residents that help us form our policing priorities
Helped deliver a winter warmer pack to a vulnerable resident.