PENISTONE Footpath Runner Malcolm Rose represented England Masters at the Chester 10k and won gold in the men's over70 age category.
Malcolm's time of 41-05 ranked him as the number one over70 man for the 10k distance in the UK for 2023.
Penistone's long distance runners Harriet Drouin and Rachel Liptrot took on the Haworth Hobble in challenging conditions including snow drifts taller than them. The race was 21 miles in distance and involved 2,800 feet of climbing.
Harriet finished in 4-42-55 and Rachel took 6-26-46.
Several runners escaped the cold weather to compete in the Cyprus 10k in Paphos. Barnsley AC's Faye Lund finished in 55-53. Penistone's Denise Pozorski finished in 1-10-15 and John Lawcock finished the half marathon in 1-43-29.
Barnsley AC's Scott Hinchcliffe retained his title at the men's 10k in the Yorkshire Veterans' Athletics Association Cross Country Championships in Beverley.
His time of 33-59 was a minute quicker than second place.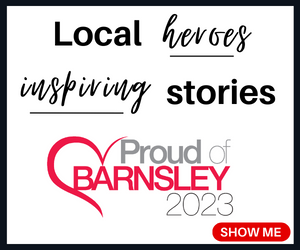 In the women's over45 and above 5k race, Linda Westlake finished in 32-23 and Anne Bennett's time was 33-52.
Three Penistone runners took on the Notts ten-mile road race.
Suzanne McGill was sixth woman overall and fourth in the women's over45 category. Her time of 1-12-16 also gave her a new club record.
John and Dawn Broom finished in 1-25-37 and 1-25-38 respectively.
Penistone's Damien Kilpin was sixth overall and first over45 man at the At The Double Fell Race.
At the Thirsk 10, Barnsley AC's Gareth Cooke placed 11th on the windy ten-mile course, finishing in 55-08. Naomi Drakeford ran a PB, knocking 27 seconds off to finish ninth woman in 10-05-55.
Penistone's Steve Dommett and Stu Smith finished in 1-49-54.