BARNSLEY Women's FC lacked 'desire and grit' as they conceded their first league goals since January in a draw on Sunday.
The Reds looked like continuing their good form which had seen them win four of five league games without conceding a goal as they went 2-0 up at home to lowly Norton and Stockton Ancients on Sunday through Eve Marshall's long-range strike and a penalty by Brooke Marsden.
But Norton – who lost 6-0 at home to Barnsley last week – pulled one back with a penalty then netted an injury-time leveller.
The Reds are third in National League Division One North with 33 points from 16 games.
They are 11 behind Durham Cestria who have played two extra games and lost against second-placed Newcastle United on Tuesday.
Manager Lois Daniels: "6-0 probably flattered us last week and, when you play teams back to back, things like this can happen.
"We knew it wouldn't be 6-0.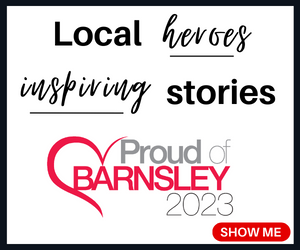 "They would have more hunger and desire. We didn't manage the game as well as we could in the last 20 minutes.
"We didn't show enough desire and grit in the last 20 minutes.
"They are the first goals we've conceded in five weeks so we can't be too hard on ourselves.
"We'll just move on to the next match now."
Their game at home to Hull City on Tuesday was called off due to a waterlogged pitch.
Barnsley WFC now do not have a match scheduled until March 30, with six league games left in total.
Barnsley FC Ladies are due to visit Ripon City on Sunday in the North East League Southern Division.