HARRY Isted has known Brad Collins since they were under nines together in Portsmouth's academy and welcomes the competition for Barnsley's starting goalkeeper spot in the run-in.
Isted joined the Reds on loan in January from Luton Town and has played the last seven matches following an injury to Collins who is now nearing a return to fitness.
Isted told the Chronicle: "It's a game of luck sometimes.
"When you get your opportunity, you've got to take it.
"I came here to push Brad on.
"Unfortunately for him, he picked up that injury which meant I got in the side.
"He's back in training and it will be great competition.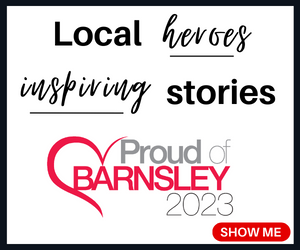 "It's always good to have that to spur each other on.
"I will just focus on myself and the team.
"It's good to have Brad around.
"I have known him since we were playing youth football.
"He was a familiar face when I came in.
"We both signed as under nines at Portsmouth.
"He went to Chelsea, I went to Southampton.
"We played against each other a lot all the way up to under 23s."
After spells at Southampton and Stoke, Isted moved to Luton in 2017 but made just three league appearances in five and a half seasons – being loaned out to non-league clubs.
He is delighted to now be playing league matches for Barnsley.
"Previously I have had one-off games so it's nice to get a run in a side and a few games under my belt in succession.
"I am really enjoying it. That's what I wanted to do.
"I want to play league football.
"I want to play at the highest level I can."
Isted is out of contract in the summer but is not sure where his future lies.
"I am just focusing on playing games and doing my job.
"I am out of contract at the end of the season so it's up to Luton to make a decision.
"Then we will see what happens.
"I have loved every minute at Barnsley and it's a club I would love to continue playing for."
Isted has six wins and a draw from his seven Reds games, as well as four clean sheets.
They are fourth in League One.
"I am really enjoying playing games and winning is always going to make it better.
"I have come in and done what I have had to do.
"In the first few games, I didn't have much to do but games against the likes of Derby and Plymouth are bigger tests.
"The Plymouth game (a 3-0 win on Saturday) put a statement out to the other teams around us that we mean business.
"The club wants to be promoted.
"It's a tough run but it helps being at Oakwell with the amazing supporters we get.
"We can't focus on all the matches we haven't played yet.
"We'll just focus on the next game"
At 0-0 against Plymouth, Isted had to make a one-on-one save after Mads Andersen missed a long ball and Ryan Hardie went clean through.
"It's very rare for him to make a mistake and it's my job to bail out the defence when needed.
"I didn't expect him to miss it.
"I was at the edge of my box and wanted to stay in it to use my hands.
"It was up to the striker to finish it.
"I had to make his choice as hard as possible. Luckily he came close and I read he would try to take it round me.
"Tom (Fawdry) the goalkeeper coach talks to me about being ready for one or two big moments in a match because we're so solid at the back."