A TOWN centre club - which had its licence revoked in December for reportedly serving 'underage drinkers' - is awaiting the final result of an investigation which will decide its future.
The Sugar Club, based on Pitt Street, originally had its licence axed by Barnsley Council in December following a review, after South Yorkshire Police were tipped off that a number of underage people were drinking on its premises.
A police statement in the licence review application read: "Since January 2022 and the concerns being brought to our attention about the premises, there have been 31 telephone conversations connected with the venue, 61 visits conducted, and 15 visits completed by licensing officers.
"A number of issues have arisen over the last few months, where breaches of the existing premise licence have been identified.
"Namely not adhering to conditions set out in their current premise licence, which include opening when the premise had CCTV issues, ID scanners not working correctly, and body cams not being worn by door staff.
"We have met a number of times with the applicant, along with other authorities, and have provided extensive advice to try to resolve the issues at the premise, unfortunately incidents continued.
"South Yorkshire Police feel that the Sugar Club have failed to alleviate our concerns in connection with prevention of crime and disorder and protection of children from harm.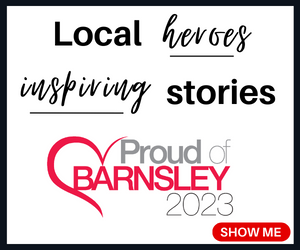 "Therefore we have no alternative but to seek revocation of this licence."
The club has been forced to close its doors due to the suspension handed out on Friday - and a further meeting will determine if it should remain suspended on April 4.
A spokesperson for the council told the Chronicle: "Sugar Club's premises licence was revoked by the statutory licensing sub-committee on December 19.
"They have appealed this decision to the magistrates' court, which means they are allowed to stay open until this appeal is concluded.
"Following further alleged breaches of their licence, South Yorkshire Police requested an expedited review.
"We held an interim measure hearing, where it was concluded that Sugar Club's licence should be suspended.
"A full review of the expedited review and the interim measures currently in place will take place at the beginning of April.
"We will also await the results of the appeal at the magistrates' court in due course."
Mr Stockton said: "We look forward to being given the opportunity to put our case across on April 4."