A ROYSTON fraudster who stole more than £30,000 from a local company where she worked for over a decade has walked free from court.
Dominique Joyner, 54, of Wood Walk, worked at Manvers-based Temploy Connection for 13 years as a book keeper.
During a period between August 2017 and February 2020, Joyner stole a total of £31,479.87 from the firm.
The court were told how she spent the money on designer clothing and trips to Japan, Bali and Tanzania.
Amy Earnshaw, prosecuting, said Joyner had been responsible for book keeping and dealing with invoices.
When her boss asked for a report into where the money was, how much was owed and how much they had, Joyner could not provide the information.
After a number of suspicious orders and transactions, Joyner was confronted by the firm - but she put them down to 'errors'.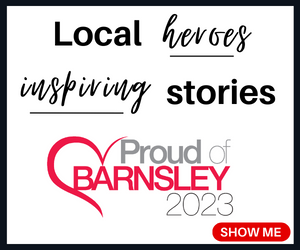 However, when she was challenged over whether or not she had taken the money, she confessed.
After appearing at Sheffield Crown Court on February 27, Joyner admitted theft and was sentenced to 24 months in prison, suspended for two years.
She was also made the order of 25 days of a rehabilitation activity.
Billy Baker, a director of the firm, told the Chronicle he felt the sentence was too lenient.
He said: "She stole just over £31,000 and she managed to do this by pretending to pay suppliers but instead using different banking accounts.
"She never apologised despite saying she wanted to put things right.
"She was handed a suspended sentence - we didn't want her to go to prison as that didn't do us any good.
"But the sentence was definitely on the lenient side of things."
Billy is now hoping to get the money back through the Proceeds of Crime Act (POCA) - but he admits he's not holding out much hope.
The Proceeds of Crime Act 2002 is an Act of the Parliament of the United Kingdom which provides for the confiscation or civil recovery of the proceeds from crime and contains the principal money laundering legislation in the UK.
"We thought that at the very least the court would order her to pay the money back," he said.
"We have waited for three years for this to come to court and then that's the sentence she gets.
"When it comes to POCA, we don't know if it's going to come to much.
"I don't feel that this is justice."
Billy added that he feels 'betrayed' following the actions of Joyner - a woman who he treated like family at her time in the company.
"She worked here for 13 years and we did everything we possibly could for her," he said.
"We treated her like she was family.
"She even went to my wedding - I feel completely betrayed."