SLOBODAN Tedic agrees that he is a 'different player' after returning from injury and is hoping his first Barnsley goal will lead to many more.
The 22-year-old striker, who is on loan from Manchester City, netted a late winner at Wycombe Wanderers on Saturday.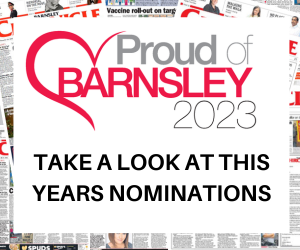 It was his first goal in 16 appearances for the Reds and ended a 43-game wait for a goal since netting for PEC Zwolle in the Dutch top flight two year ago.
Tedic told the Chronicle: "When I scored a goal I didn't expect it and I didn't know how to celebrate. I started to run to the bench then some players pulled my shirt. I celebrated with my team-mates. It's not just my goal, it's for the team.
"My friend Z (Ziyad Larkeche) told me before the game that I would score a goal. He has never said that to me before and he was right."
Tedic signed in August but sustained an ankle injury in November at Shrewsbury Town. He returned last month with head coach Michael Duff calling him 'literally a different animal.' Duff has said he was previously a 'soft touch' and 'not powerful enough.'
Tedic said: "I did not have a pre-season. My body was not ready for League One because it is one of the most physical leagues in the world.
"When I was injured, I trained every day and was in the gym every day. I improved my body for League One. It is easier for me now to keep the ball, to jump and win the ball. I agree that I am a different player because I improved my mentality, physicality and my confidence. I feel stronger."
Tedic is on loan for the rest of the season during which Barnsley are hoping to be promoted from League One.
"I will give 100 per cent for promotion to the Championship. It is the most important thing for all of us. Then after that we will see what happens."