Michael Duff hailed a 'really really pleasing night' as Barnsley beat local rivals Sheffield Wednesday 4-2 at Oakwell.
Devante Cole and James Norwood put the Reds 2-0 up early on then, after Wednesday levelled, Max Watters and Liam Kitching won it.
Barnsley are fourth in League One, six points off the top two, and unbeaten in 12 with ten wins.
Duff said: "It wasn't a brilliant game for quality but a proper local derby with both teams going hammer and tong. We've come out the right side of it so it's a really really pleasing night.
"We did every part of the game well against a really tough team.
"They tried to play through us and the first two goals came from good presses. But we went 2-0 up so early that the lads went into self-preservation mode. They started just putting it in our box which was tough. The first goal was a poor goal to give away.
"2-2 was a reset because the thing they were protecting wasn't there any more. We survived an absolute onslaught and turned the momentum.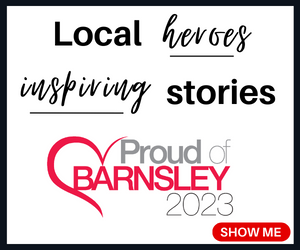 "We felt in the last 20 minutes we would get chances because of the age and energy of our team."
Substitute Max Watters got the crucial 3-2 goal. Duff said: "Max has had a tough time with getting himself in the team then being sent off, ironically by the referee today, then he got injured and had to build himself back up. But there is an appreciation from the strikers that we have a plan for them. It's not a punishment to be in and out of the team. They accept it and reap the rewards of being fresh."
Watters added: "It's a really good feeling in the changing room. Everyone is over the moon. We got off to a good start but a team like Sheffield Wednesday were always going to come back. But we stayed in it and got a few goals at the end.
"I can't remember much about my goal. A few of the lads said it was a bit of a scuff but I am not too sure."
The attendance was 18,377 which is the largest at Oakwell since October 2016. Duff said: "It's just a good night for the football club. We've talked a lot about building bridges from top to bottom. It's taken time but there's a positive feel around the place. It feels like the supporters are coming to enjoy their football not just because they have to because they are a Barnsley fan and that's what they do. They are watching a young hungry high-octane team and results are helping. The fourth goal going in was amazing feeling for everyone at the club."